Graduation season is coming up and it's time to think about what you can gift to the new graduate in your life. Through all the late night cramming sessions for exams, tirelessly working on essays and projects, a reward for all of their efforts is well deserved. And what's a more perfect way to celebrate their graduation than with a personalised gift. A considerate and unique gift would certainly mean a lot to them.
Check out our top 5 graduate gifts for 2022.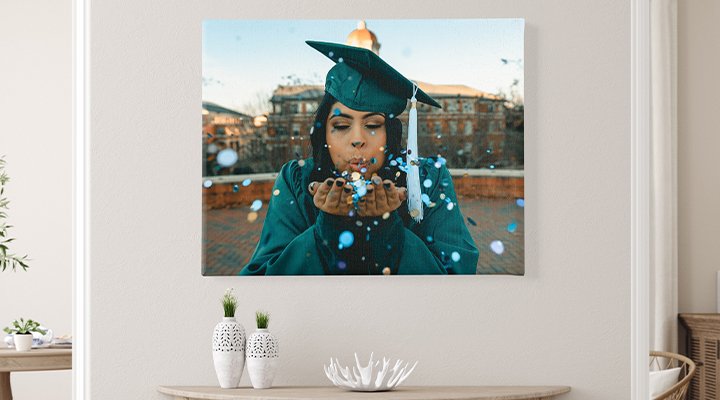 Now that you captured one of their most proudest and accomplished moments of their life, present it to them in a premium Canvas Print.
Want to classic it up even more? Gift a Custom Framed Print to give that captured moment in their life an elegant gallery charm.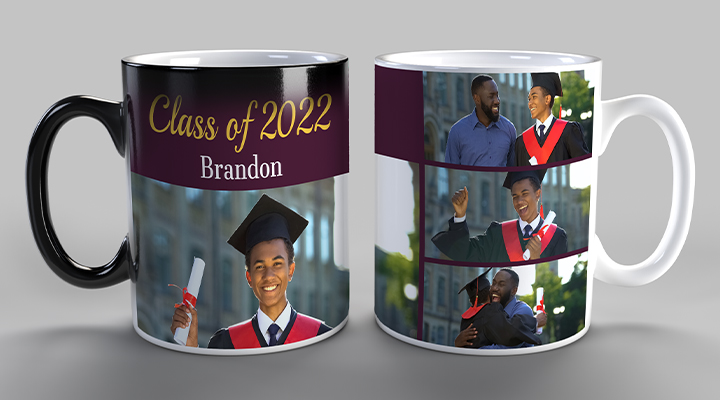 A photo mug makes for a functional graduation gift. We print your photos on quality ceramic, whether it's one photo or photo collage. Give them something they can smile about when they have their morning coffee or tea.
Taken a lot of photos on the day and some whilst they were studying to spare? Then a photobook would make for the ultimate graduate gift. Share all of their achievements, hardwork and celebratory times. A photo book is a gift that they will cherish and reminisce with for years to come.
Simply choose the type of photobook and number of pages, upload all your photos and customise each page. Just wait for the smile on their face when they receive this thoughtful gift!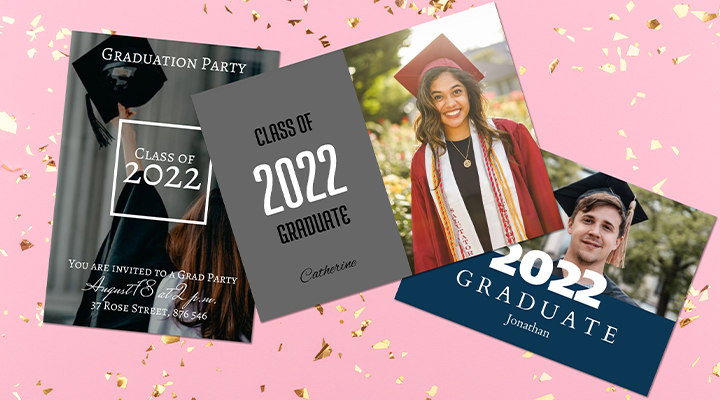 A classic graduation gift and give them something memorable to collect and keep.
Custom graduation cards are incredibly customisable, from the images you choose (certainly, you will be using their graduation photo), to the design, what type of paper to what card shape they will be. They're the quickest and easiest to customise, and all cards have envelopes included. The complete personalised package!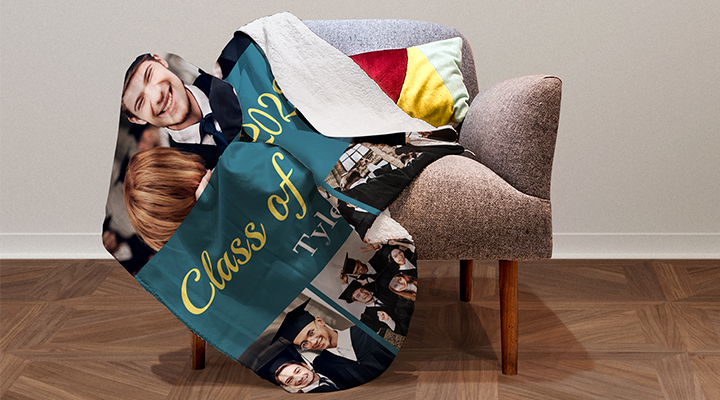 A collage personalised blanket full of photos of our graduating student and their mates would make for a unique graduation gift. Give them warm and happy memories to snuggle up with.
There are plenty of unique and customizable gifts for graduates for you to discover, and right now, we're offering up to 70% OFF in our Graduate Sale!