We all have photos of the family, standing or sitting together with smiles on everyone's faces. Captured in time in the cosiness of home or in a beautiful location. These are very special and an essential photo must-have in our family album.
But, for a change, you can also add to your photo album a quirky and fun family photo. Showcase your creativity and express how strong of a bond you have with your family to extended family and friends.
Check out our 6 ideas to inspire your next fun and creative family photoshoot.
The movie parody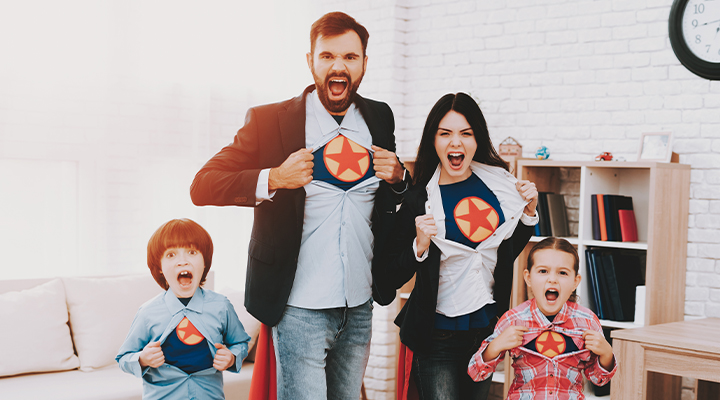 You and your family may have a favourite family film/movie. What better excuse, besides Halloween and conventions, than to dress up as your favourite fictional character for a fun and memorable family photo.
The Addams family, The Incredibles, Marvel Super Heroes are a few ideas you can try. But you don't have to limit yourself to just movies – cartoons, TV shows, comics, books, and video game characters are not off limits. Don't forget to pose and pick the right backdrop for this themed photo.
Pet protagonist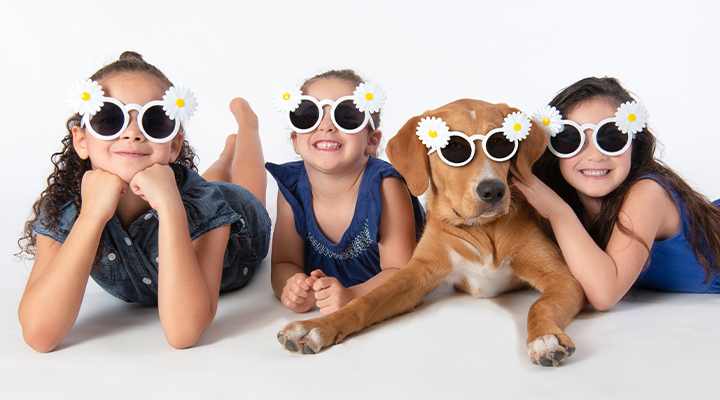 Your pet/s can take the centre stage of your family photo – being the attainable or unobtainable treasure/s that everyone is after, or the whole family is attempting to woo with all of their favourite toys and treats. Reversing the role of your pet/s by dressing them up and having them play the responsible human/parent role and you play the pet/child, or play spot the difference with everyone dressed up as the family pet.
Of course, getting the perfect family photo with the family pet/s will require patience and discipline, but you will be rewarded with a really fun and unforgettable photo.
Get on the floor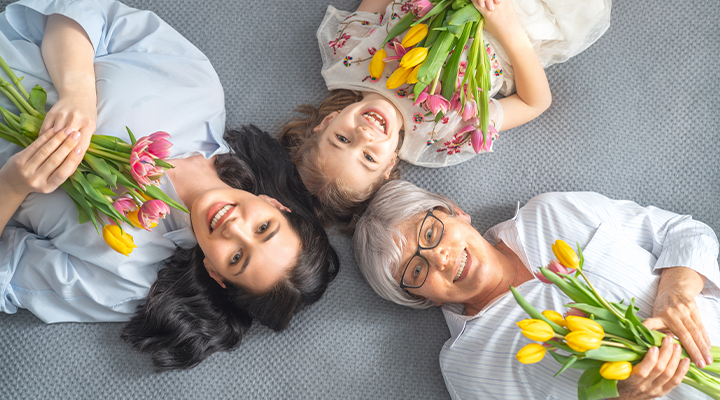 We can be at our most creative here! How so? Well, you can do impossible poses and acrobatics by just laying and positioning yourself and everyone around you. Like a movie set, create the setting, make props out of anything around you; from folded up clothes and blankets, using coloured balls and balloons, books, cardboard boxes, etc. Pretend to be under the sea or up in the air, have super strength or power of flight. You can try anything! Your imagination is limitless here.
Sports team fan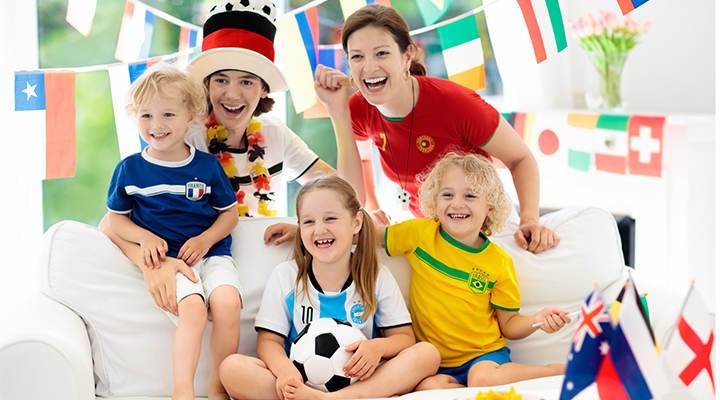 Does the family enjoy the same sport or support the same team? You may have already done this, but a photo of the family in sports getup or the same team jersey can show your family has a united affinity for something they can share and enjoy. Have them pose in team formation or get them positioned and ready to play out on the field with the relevant sports paraphernalia. If everyone isn't into the same sports or team, you can always have them in team "family" jerseys/colours instead.
Back in time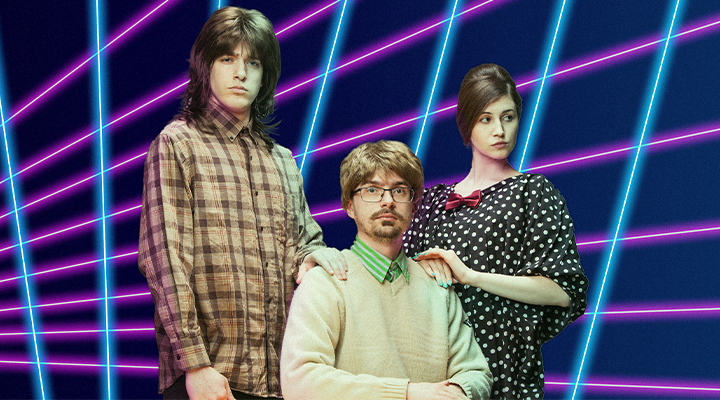 Archaeological period, a decade, a certain era or an envisioned future from the past. Like the movie parody idea, this requires costumes, hairstyling and props. A fitting backdrop can really enhance the time period. It doesn't have to be accurate – close to or overly exaggerated can make this family photo theme very charming and fun. No matter how many times you look back on these photos, it will always give you and your family a good chuckle and something to talk about.
Once you have your photos taken, you can have fun by printing them out as posters, framed photo prints, photo mugs, photo blankets, collage canvas or a dedicated photo book.
Relive your memories and have fun and bond with your family whilst doing it.