If you're struggling to think of baby room décor ideas that make your nursery as beautiful as your children, then look no further. We've put together 5 great nursery decoration ideas to really make your baby's room pop.
From the choice of the colour palettes to wall décor ideas, we've got plenty of helpful and creative tips to inspire you.
Read our baby room décor ideas and rediscover the joy of making a serene and calming room for your little one.
1. Pick the Theme and Colour Palette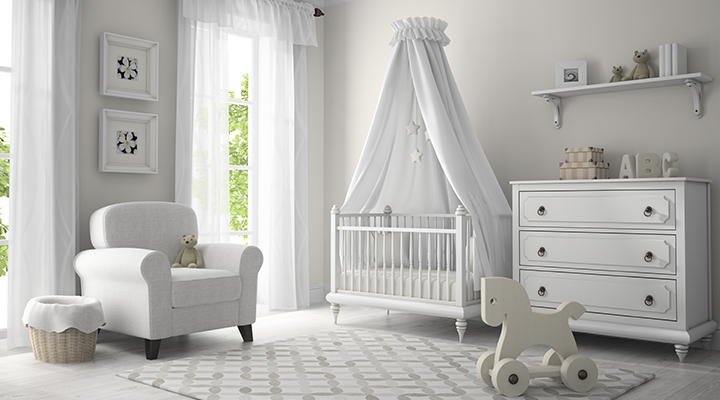 First of all, before buying any furniture, think about a specific theme or style that you would love to apply to your baby room. Then, pick the colour palette according to the theme.
If you want to go for a gender neutral colour palette, we suggest you to take in consideration not only yellows and greens, but also light grey or white (as depicted above).
2. Personalised Cot Bedding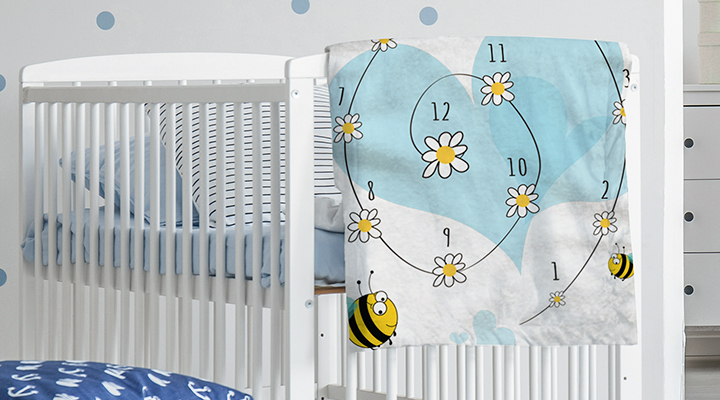 Add a unique touch to your baby's room with a thoughtful, personalised baby blanket.
You can personalise the blanket with the baby's name and his first pictures or pick one of our baby milestone blanket designs.
You will love snuggling up to your baby in these soft blankets, too.
3. Think Long Term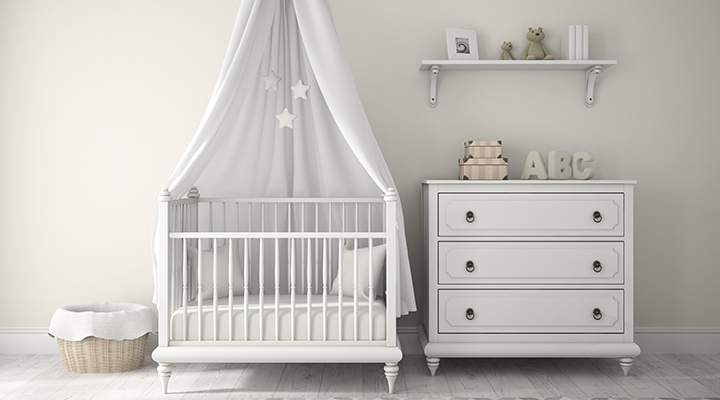 When choosing your nursery furniture, ensure that it lasts a long time. Ask any parent of older children and they'll tell you how quickly the time passes.
It's easy to forget it now, but one day your baby will grow up, so our suggestion is to design the room thinking ahead.
When it comes to storage, for example, it's probably better to include a large dresser rather than some cute, but small, basket storages. Unless you're willing to upgrade sooner than you expect to!
4. Make Your Seat Extra Comfy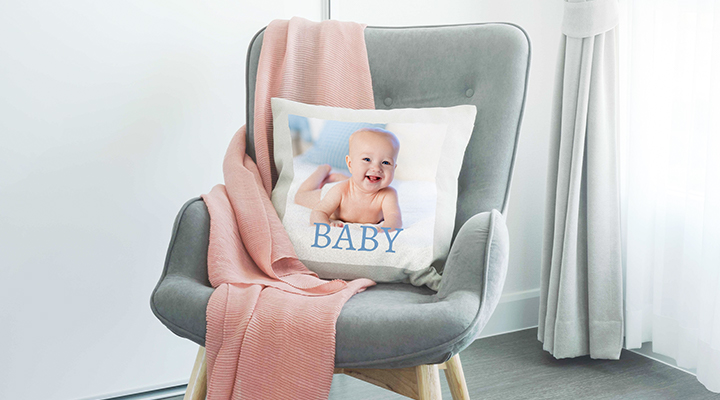 You and your partner (and probably the rest of the family, too) will spend lots of time in the nursery, alternating between watching your adorable little baba dose and wishing the little terror would finally drop off.
Therefore, we suggest it might be wise to design a seating area for you and to add extra comfort to arrangement with our soft and personalised cushion covers. Not only will they make your armchair comfier, but the personal aspects can add extra style to the room décor as well.
5. Animate The Walls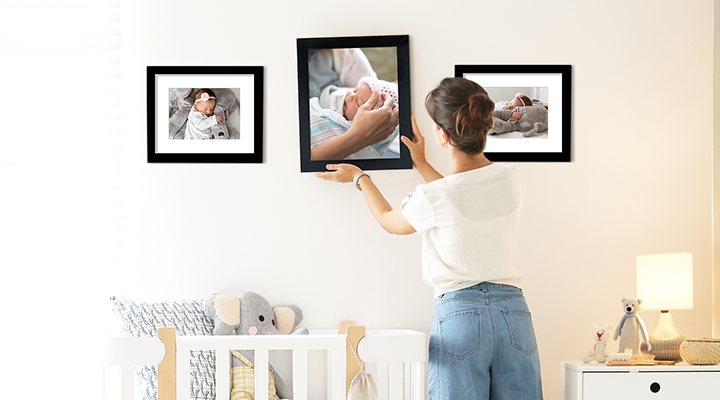 One thing that every nursery needs is some photos of your baby as they grow lining the walls.
Pick your favourite photos and create a stunning gallery wall with our framed photo prints.
The frames come in different sizes and colour, so pick the one that best suits the theme and colour palette of your baby's room. A little bit of creativity can go a long way to make sure that these baby room décor ideas turn a nursery into a living work of art, centered around the newest addition to your family.