Do you also have hundreds of photos of your baby's first moments on your phone and laptop, but have never printed a single one?
From the first time you held them in your arms, to the first steps, these memories with your baby are truly special moments.
Don't leave these photos on your devices and, instead, read our tips to relive your baby's first moments again and again.
Create a Beautiful Keepsake for the Whole Family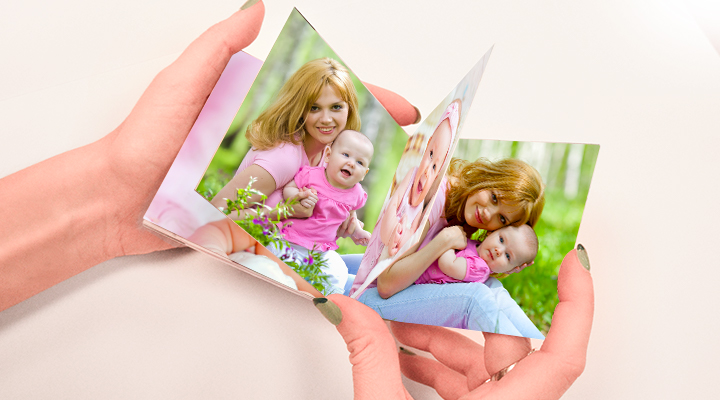 One of the ways to relive your baby's first moments is to print their first snaps on a pocket book. We love Pocket books for 3 reasons: first, the quality of the photographic paper is just great and will make all your photos pop out. Second, pocket books are handy. You can fit them in your bag and bring the photos of your baby always with you. Third, this small book is perfect as a gift for grandparents and others who'd love to share in your joy.
Create a Super Soft Milestone Blanket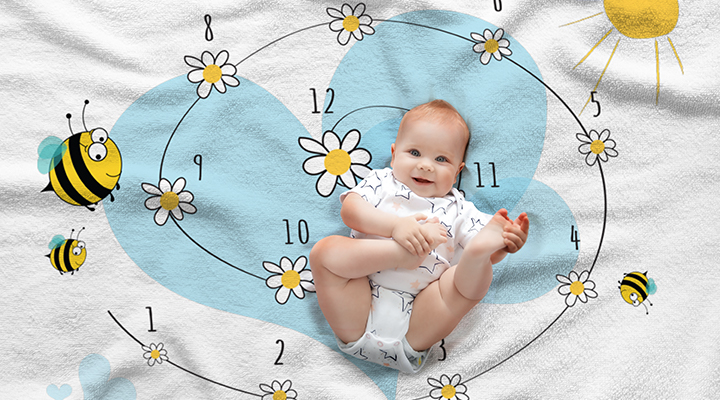 We have a wide selection of unique milestone blanket designs which will help remind you to take those precious photos as your baby grows up. Just personalise one of our baby blankets to create a soft and cuddly surface for your baby which will also serve as a reminder to take those snaps to save those big moments forever.
Baby's First Moments Photo Album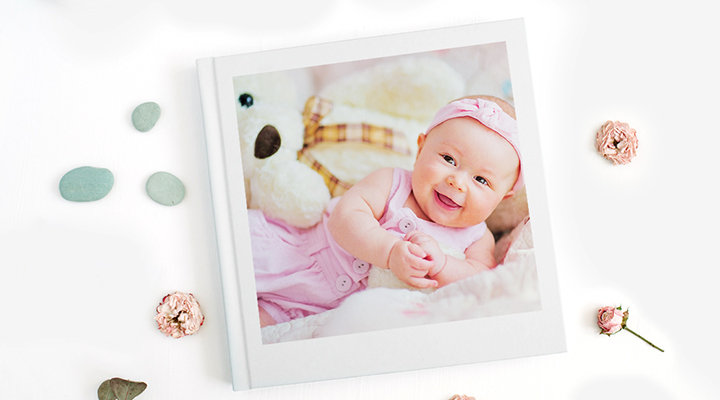 Every month of your child's life deserved to be celebrated and captured as photos. Take a photo for each month of the last year of your baby's life, and then collect them all in a photobook to see your child grow before your very eyes! This is a great way to collate all those photos you took with the milestone blanket, and to relive those precious memories time and time again.
Don't worry if this is your first time making a photobook online – our process couldn't be easier! Simply select the size and number of pages (don't worry, you can always add extra pages later). Then pick a layout and upload your photos, our software will do the rest. After that, personalise to your hearts content with text, art, or anything else you can think of!
Get Creative With Photo Prints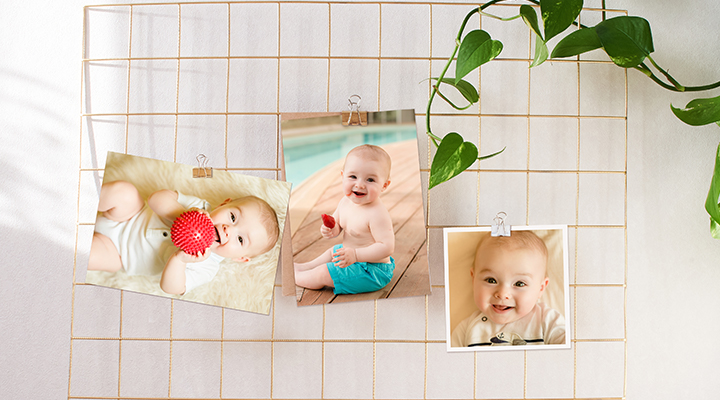 Does making a photo book just seem too difficult? Then print the most beautiful pictures as photo prints!
Once you get your photo prints, you can be very creative! You can make beautiful compositions on a photos holder and decorate the nursery's room or you can stick them on the front cover of your work notebook or laptop.
Photo prints will give you the opportunity to express your creativity and create something unique to relive your baby's first moments.
Print the Best Moments Between Siblings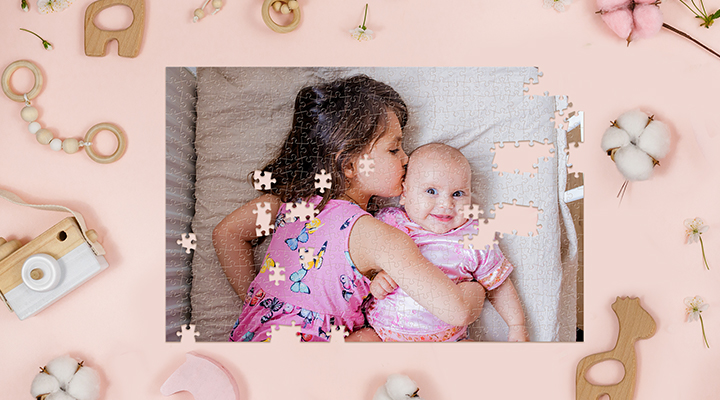 Another moment that you will really want to relive again and again is that sweet first snap of your newborn with their eldest sibling.
The pictures with them both are probably the most precious, so print your favourite one on a photo puzzle and then you will all look back at these memories as a family when they're old enough to help you put it together!
Create a Collage Canvas of your Best Photos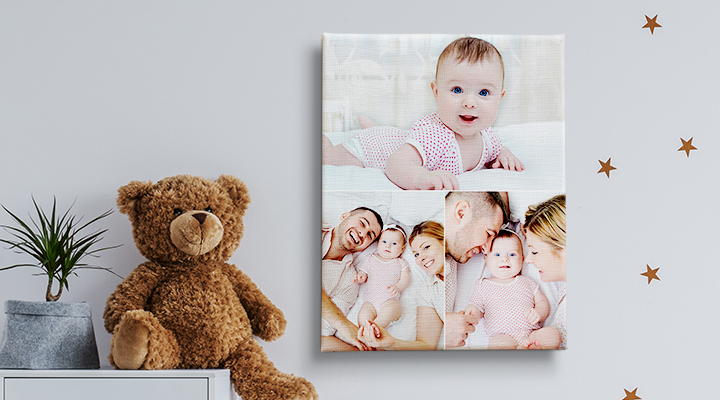 Another great way to relive your baby's first memories is to create a collage canvas with your first photos together. Our team has designed dozens of collage canvas templates for you to choose from: from the heart-shaped to the diamond layout. Simply pick your favourite layout, upload your photos, and we will do the rest!
Decorate the Nursery Room with Photo Tiles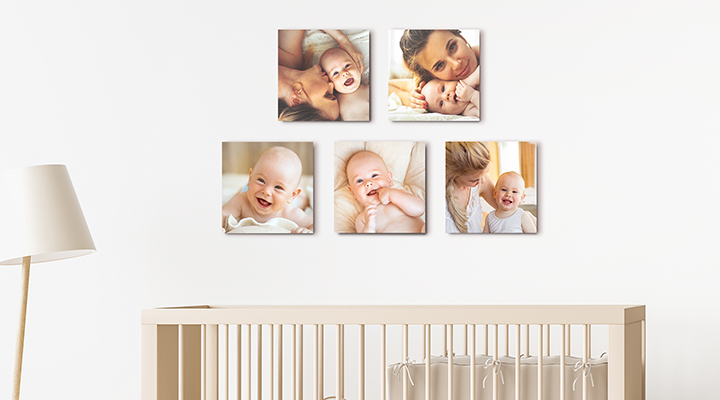 Are you planning to decorate your baby's room? In this case, you will love having the first moments of your baby printed on photo tiles.
Photo tiles are a great addition to all rooms of your home: they are lightweight and they make it easy for you to display photos on the wall. The sticky adhesive pads won't leave a mark, so you can move the tiles around as much as you like!
If you feel like you've been inspired then quickly head to Printerpix to see all the amazing offers we currently have on!