What better way to show loved ones you care than with a personalised card and a thoughtful message?
Making personalised Christmas cards might seem difficult, but using our simple card templates, you can have all your cards made in minutes!
---
Does anyone even send Christmas cards anymore?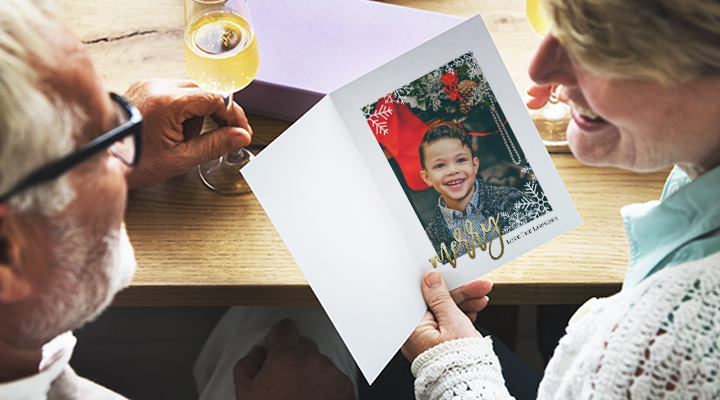 Well, yes. But not enough people. It's time to return to tradition, with a physical, holdable token of your festive love and jolly wishes. It just means more than a text. Do what's right, and see how much they appreciate it.
---
Get your pics out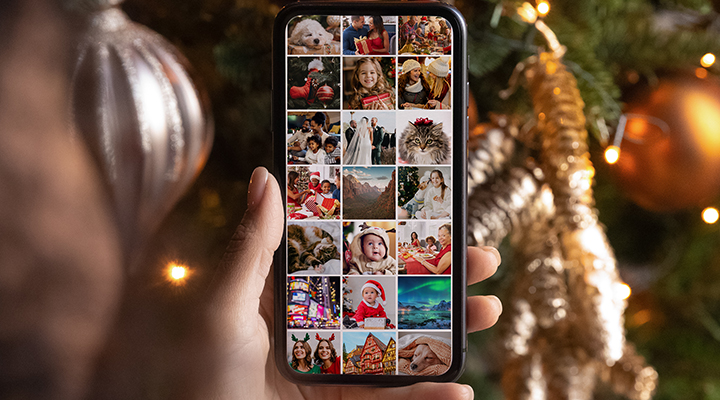 Now that you understand the dire importance of these tangible emblems of love, it's time to choose the photos you want on your cards. You can upload from your laptop, phone, or directly from social media. Easy.
---
Customisation Station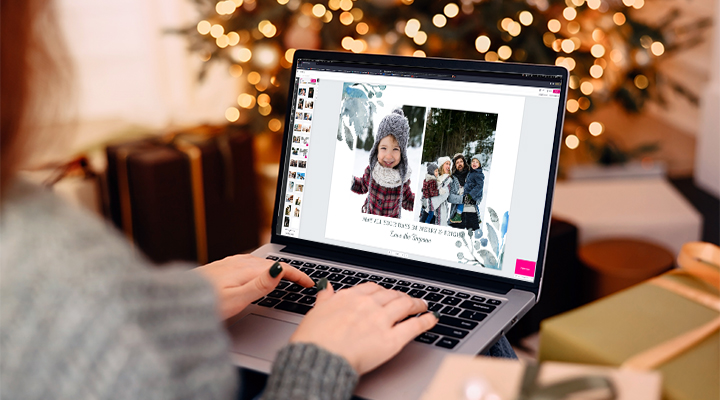 Once you've uploaded your pics, drag and drop them into your chosen layout, and customise to your heart's content. Text, images, backgrounds, colours, clip art – anything you want. [Following for US only] You can even choose between various paper types and materials for ultimate control over your holiday greetings.
---
Add an even more personal touch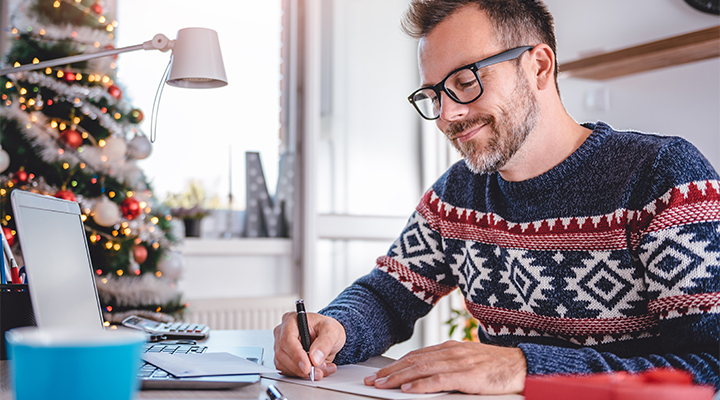 After personalising your x-mas cards to the x-max (terrible, I know) they'll be delivered to you, ready for you to add your own personal touch before delivering them to your friends, family, colleagues.
---
And that's that. You're ready to spread cheer the proper way. Make sure you get your orders in early to avoid the usual postal delays, and so that your loved ones can have your cards displayed for as long as possible.