This week marks one of the most important days in the year…chocolate day! We love all things chocolate, but we don't like spending hours in the kitchen. So, we've come up with some quick and easy chocolate recipes so you can get your chocolate fix asap!
Enjoy – and don't forget to let us know how it goes!
---
Chocolate Milkshake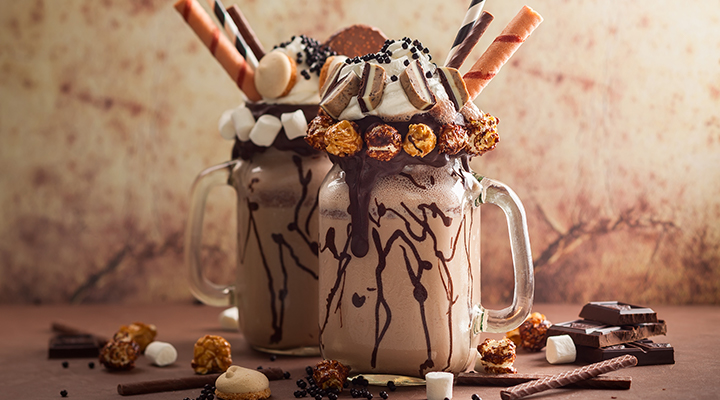 Let's start right away with an easy chocolate recipe with a decidedly refreshing flavour and therefore perfect for the summer season: Chocolate Milkshake! With just three ingredients (milk, ice cream and chocolate syrup) our chocolate milkshake is really quick and easy to make!
260 vanilla ice cream
120ml whole milk, cold
60 ml chocolate syrup
50 grams of chocolate chips, optional
Whipped cream and chocolate flakes, just enough to garnish
Put the ice cream, milk, and syrup in the blender. If you use chocolate chips, add those too. Blend the ingredients for a few seconds (the ice cream must not melt too much, it must remain thick) until the mixture is homogeneous. Immediately pour into the glass and garnish with whipped cream and chocolate flakes.
Chocolate Pastry Swirls
This one is as easy as can be. All you'll need is a sheet of ready roll puff pastry, and a jar of chocolate spread.
Use a knife to evenly cover the pastry sheet with chocolate spread. Roll the pastry up, so that you have a long sausage-like shape. Then cut across the width to make little rounds. You should be able to see the swirls of chocolate in a spiral shape.
Place on a baking tray and bake for 10-15 minutes or until golden brown. If you want a glossy finish, brush with beaten egg or milk before baking.
Enjoy hot or cold! These easy chocolate pastries make a tasty breakfast treat.
---
Microwave Mug Brownie
This mug brownie is the ultimate easy dessert. Just mix together the following ingredients and pop it in the microwave and you have a brownie in just 1 minute! Add ice cream on the top for extra indulgence.
4.5 Tbsp Flour
3 Tbsp Sugar
2.5 Tbsp Cocoa powder
2 Tbsp Melted Butter
2 Tbsp Milk
Mix together and microwave for around 1 minute. Easy!
---
Vegan Chocolate Mousse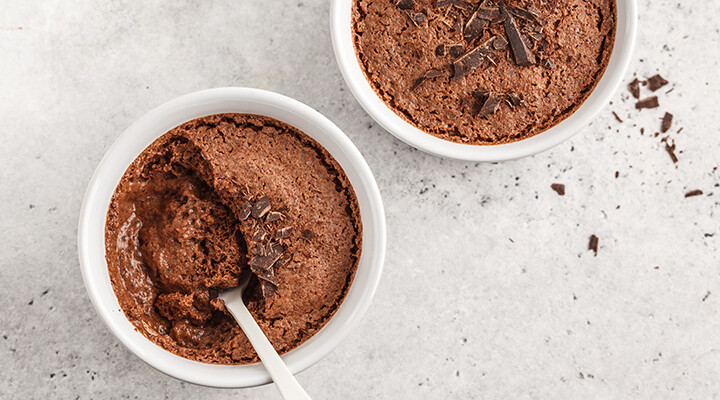 This one is a little more effort, but worth it. This dairy-free and egg-free mousse is so smooth and rich, you'd never know it was vegan. It's all down to the special secret ingredient – aquafaba (chickpea water). This magic water has egg-like properties which means you can whip it up like egg whites – who knew!
Melt 200g of chocolate in a heat-proof bowl above simmering water, or microwave it, stirring often. Set aside to cool.
Drain a tin of chickpeas, keeping the water. Save the chickpeas to cook with. Use an electric whisk to whip up the chickpea water with 100g of sugar, like you would with egg whites. This can take up to 15 minutes, so be patient, and be sure to use an electric whisk.
Once the aquafaba and sugar mix has formed stiff white peaks, fold in the cooled melted chocolate. Fold it in gently until all the chocolate is mixed in.
Scoop into serving bowls or glasses and pop in the fridge to chill for a few hours. This recipe should serve about 4 people.
---
Make Your Own Chocolate Bar
Always dreamt of making your own chocolate bar? Now you can. All you need to do is melt some chocolate – white, milk or dark, it's up to you. Then pick your choice of filling to mix into it, such as cereal, nuts, dried fruit, gummy sweets – or what about one of your favourite chocolate bars, chopped into pieces.
Then spread it onto greaseproof paper to make a chocolate slab. Sprinkle or drizzle any toppings you want over the top. We're going for chocolate, chocolate and more chocolate.
Of course, if this isn't easy enough for you, there's always our favourite quick and easy option…grab a ready-made chocolate bar!
---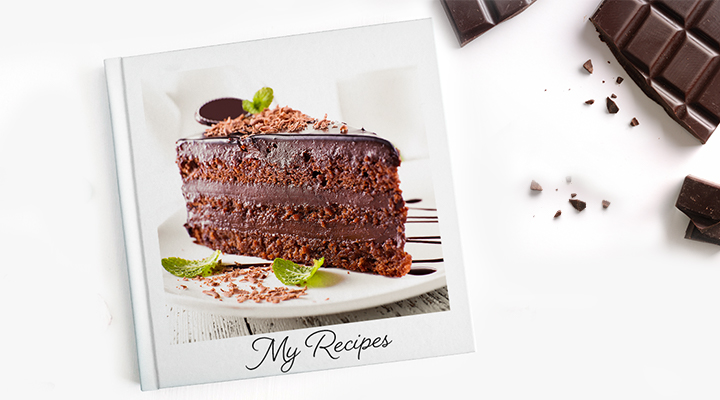 Why not make your own recipe books and put in some of our yummy chocolate recipes? Photobooks aren't just for photos, with our fully customisable options, you can add text and photos to create your very own personalised recipe book.
Upload pictures of your cooking and write in your favourite recipes. No more looking at tatty sheets of paper or looking up recipes online – keep them all in one place and make a beautiful personalised recipe book that will last for years to come!
---