Father's Day is rapidly approaching and, like every year, we're sure you've forgotten all about it. But have no fear, for Printerpix is here to provide you with a guide full of the absolute best Father's Day gift ideas: personalised items guaranteed to bring a big smile to any dad's face.
With many of us not able to see our dads much over the last year due to various restrictions, this makes it all the more important to find the perfect Father's Day gift for your dad.
With that in mind, we've gone to great lengths to make our gift creation process as easy as possible. In fact, it's so easy that you'll be relaxed and waiting for your product to arrive within no time at all. Simply read the blog, choose which gift will appeal to your dad the best, upload your photos, and voila! So what are you waiting for – read the best Father's Day gift ideas on the net now!
Magic Mugs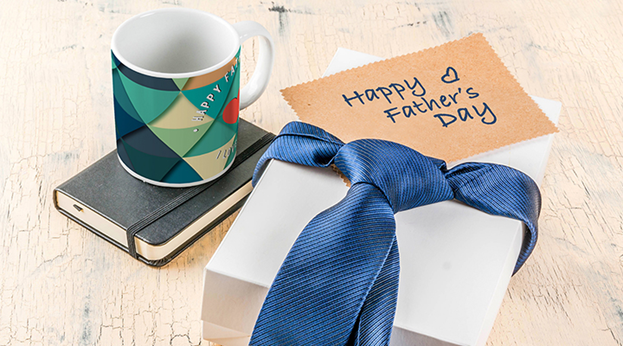 One of our perennially popular products, our marvelous magic mugs slowly reveal their secret image when filled with hot water. Mystify your father with what appears to be a plain black mug, before revealing the personal message or photo by making them a tea/coffee! Or, if your dad prefers things a little simpler, we offer the same printing service on all our Father's Day coffee mugs, magic or not. Then, each morning, when your dad perks himself up with a hot beverage, he'll be reminded of you and the gift you made for him.
Custom Blanket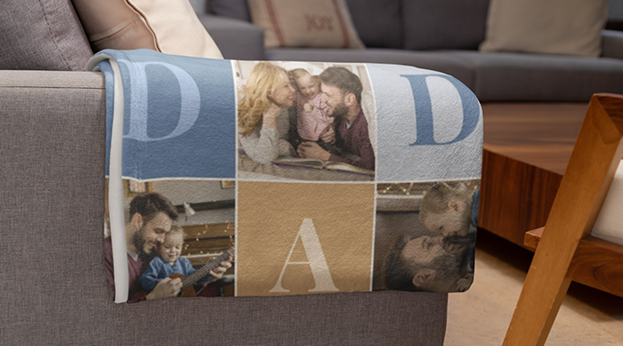 There are two things that are certain for men in life as they get older: they become more sentimental, and the probability of them falling asleep in front of the tv reaches 100%. Our customisable Father's Day photo blankets are the only gift to get that dad who takes falling asleep on the sofa to an art form. There isn't a father on the planet who doesn't dream of a Sunday afternoon doze, and what better way to take it then wrapped in a super-soft mink-touch blanket, filled with pictures of his family and loved ones?
Photo Canvas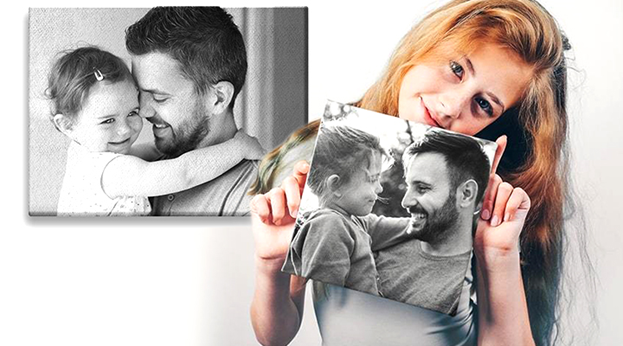 If your dad's walls are a little bare, then look no further than our wide selection of different canvasses! Every father is proud of his children, whoever they are, and would love to have a photo of themselves with their kids hanging from their wall. From fancy frames to custom collages, we make sure that your Father's Day canvas arrives looking exactly how you pictured it. And do not forget that we've started an entire new line of art prints, so if your dad is of a particular artsy bent, then he might love a canvas of his favo/urite artist.
Personalised keyring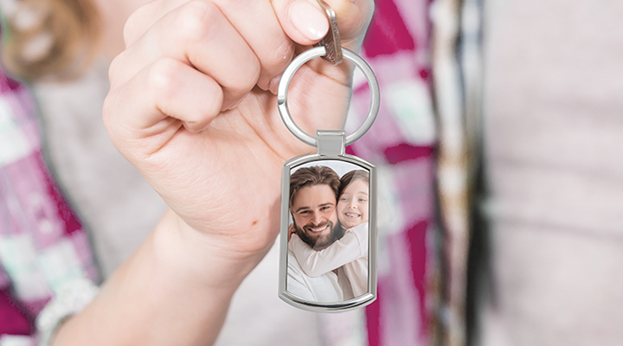 Does your dad spend all weekend waxing his car? Does he have a passionate love of Top Gear? Can he spend hours debating the merits of a V8 versus a V10 engine? Then the only gift you should buy him this Father's Day is a personalised keyring. Every time he takes his baby out for a spin, he'll be reminded of you and how much you love him. Gift giving is not just about buying something. It's about showing someone that you understand them, know what they love, and support their passions. Buying a custom Father's Day keyring, or any of our custom gifts, can do all three at once.
Buy Your Father's Day Gifts Early!
There have been a few delivery issues over the last year and, whilst we've done everything in our power to ensure rapid delivery where possible, sometimes events happen beyond our control. Which is why we always recommend you order your gifts early to avoid disappointment.
Browse our Father's Day gift ideas now!