Taking a photo of yourself, or "taking a selfie," has become a popular trend thanks to the rise of smartphones (like you didn't already know), and the trend is now well established in our lives, social media, and dating apps.
But taking a selfie is an art form to itself, and there are many things you should consider before snapping away like a frenzied tourist. Take a look at our 5 tips for taking a successful selfie to become a true expert!
1. Light is everything
Light is one of the most important aspects of a good selfie. The right (or wrong) light can make or break an image, so be careful and consider where your light comes from and how it will appear on your face.
To take a beautiful photo, the ideal is a natural, soft light. The best time of day is early in the morning or just before sunset (also known as 'the golden hour' among elite photographers), when the sun is lower in the sky and will gently caress your face, without creating strong contrasts between light and shadows. Look into the light (but don't squint too much) for your face to be illuminated properly. Then move on to step 2.
2. Choose the right angle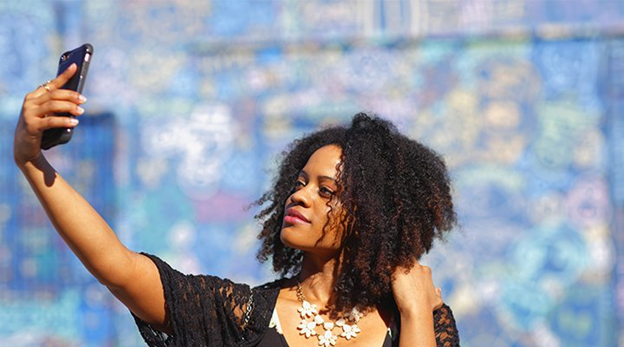 Finding the right angle is a key element in the art of the selfie. If you hold your phone too high or too low, your face will look distorted and disproportionate as a result. Many self-proclaimed selfie experts will insist that the best technique is to hold the phone slightly raised above your head, but we recommend you try many different angles and positions until you find the one that suits your features best.
Learning to take a good selfie is as much a matter of practice as it is of technique, and since everyone is different, not everyone will have the same angle of view. Try some techniques and write down the selfies you like the most and how you took those photos, so you can use the same technique in the future. Maybe even make a scrapbook out of all your hilarious failed attempts!
3. Keep an eye on the background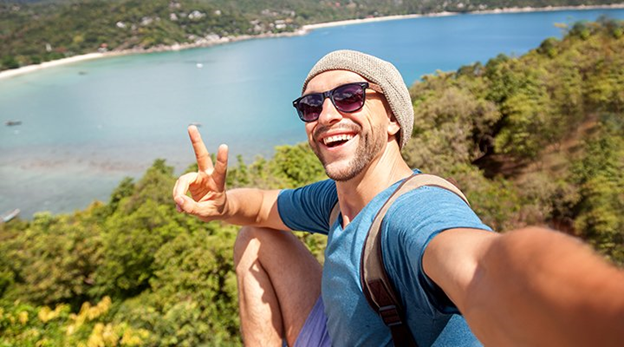 We've all seen selfies that aren't very beautiful because of the objects that emerge from the background, which is why paying attention to what's behind us and around us is one of the most fundamental tips for taking a successful selfie (but it's also just a good rule for life).
A messy room or background that is too full of objects is annoying to the eye, while the classic white background (like a passport photo) is far too plain to be exciting. Try to match your background with on the purpose of the photo. If you are looking to show everyone the heavenly place where you spend your holiday, then including some of the beautiful scenery behind you is perfectly fine, even encouraged! If you want to take a fun selfie that shows your personality, have fun with the background. Experiment with colourful walls, cityscapes and nature to create a fun and vibrant backdrop for your selfie. Ultimately, each selfie tells a different story – find the story you're trying to tell.
4. Find your best side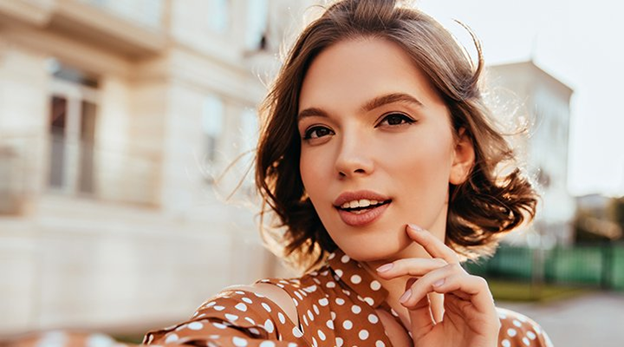 A crucial element to learn how to take a good selfie is to find your best side. Each of us has a unique asymmetry to our faces, and we all have the side from which we look gorgeous.
If there is one side of your face that you prefer, tilt your head to show that side when taking a selfie. If you still don't know what your best side is, try taking selfies on both sides to see if there's one you prefer.
5. Smile!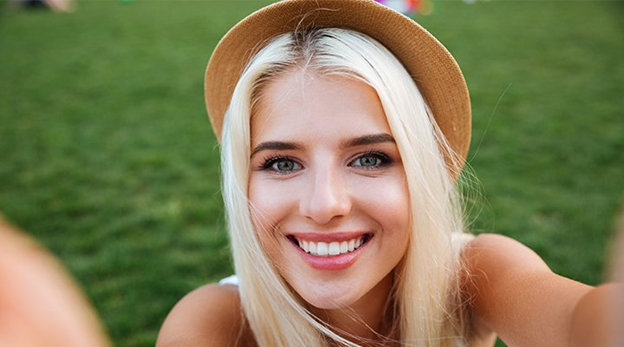 The most important part of taking a selfie is… smiling! In the end, taking a selfie is (supposed to be) fun and you want to show it in the photo. To take the perfect selfie, you just need to look fun and carefree. So don't forget to smile! Think of a happy moment or something funny that happened recently, then immortalize that happy look on your face to get the perfect selfie. This also means that the best selfies are difficult to force. If you're getting frustrated, take a break and come back to it later.
What if, among so many discarded snapshots, there was a selfie that you particularly like? Well, why not print it on a canvas, frame it or turn it into a gift for someone you love?
We hope these tips for taking a successful selfie have been helpful. Please share your selfies with our social media accounts!
Now that you've read our tips, all you have to do is put it into practice!