International Tea Day is celebrated every year on the 21st of May – a day to celebrate and raise awareness of the history and cultural significance of tea worldwide, as well as fairness to those who work in the tea trade.
The countries involved in the production of tea are Bangladesh, India, Indonesia, Kenya, Malawi, Malaysia, Nepal, Sri Lanka, Tanzania, Uganda and Vietnam.
Besides water, tea is the most consumed beverage in the world. And consuming tea has its health benefits: Antioxidants, aid in weight loss and anti-inflammation effects.
You can spread awareness of Tea Day by drinking your favourite tea and sharing your favourite brew with your favourite mug or tea set, or share your tea related facts online with #InternationalTeaDay
Here at printerpix, we would like to celebrate this day by going through the most popular types of teas that you may or may not have tried and may like to try in future.
---
Black Tea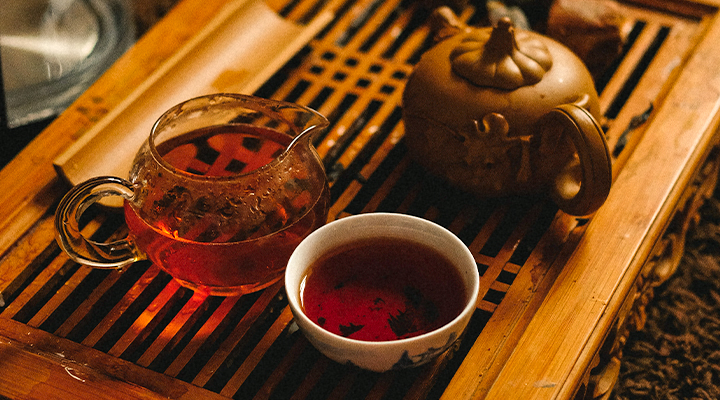 Strong aroma and robust taste. This tea is oxidised longer than green tea which gives it its dark appearance, hence the name.
With half the caffeine content of coffee, black is the most popular tea in the UK.
Consumed often with sugar and milk or lemon. A good cup of tea can really hit the spot and gives us that comfy, cosy feeling.
Health Benefits: Reduces blood pressure, boosts immune system, can aid in weight loss
Types of black teas: Assam, Darjeeling, Ceylon, Breakfast, Earl GrayAssam, Darjeeling, Ceylon, Breakfast, Earl Gray
---
White tea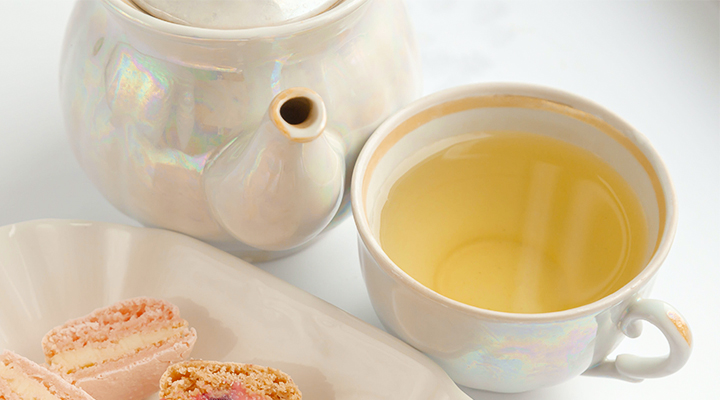 Low in caffeine compared to its darker counterparts, white tea is also mildest in flavour of all teas and the least processed. And as the name suggests is light in colour.
Best served without any additives to appreciate its fine flavour.
Health Benefits: Rich in antioxidants and anti-aging properties, reduces risk of heart disease

Types of white teas: White Peony, Silver Needle , Long Life Eyebrow, Tribute Eyebrow, Ceylon White, African White
---
Green Tea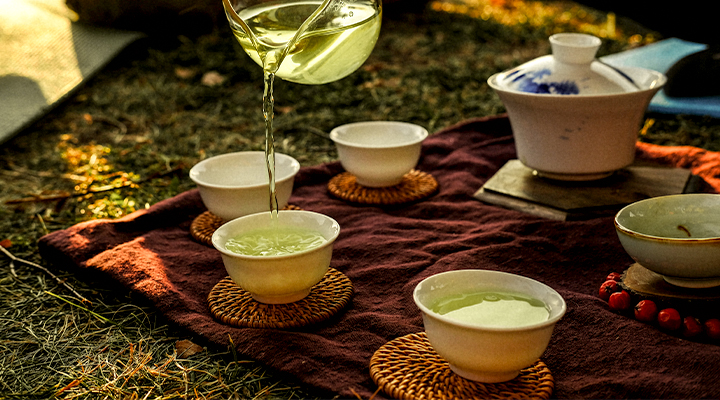 An unoxidised tea and processed to preserve a high level of antioxidants. This tea, identified by its yellow/green-ish yellow colour, has a mild grassy flavour and is largely consumed in East Asian countries. Green tea, particularly matcha, is often used in desserts like cakes, ice cream and chocolate.
Green tea can be served on its own or with a dash of lemon or honey.
Health Benefits: Lowers risk of Alzheimer's and Parkinson's, can aid in weight loss, high antioxidants
Types of green teas: Sencha, Hojicha, Gyokuro, Tencha, Matcha, Bancha, Shincha, Gyokuro, Jasmine
---
Flower tea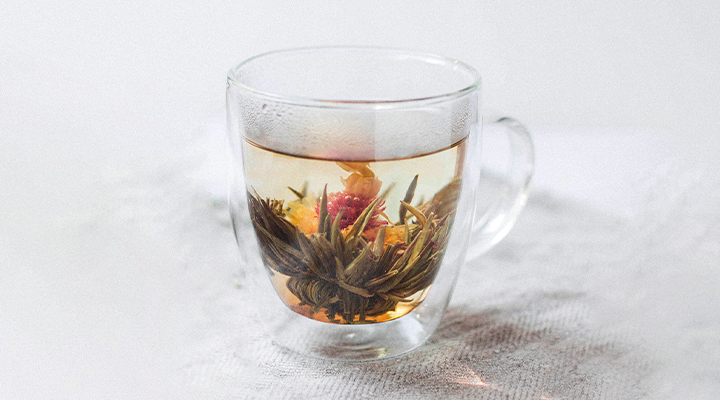 Made from dried full flowers or its petals. It can give the drinker a sense of whimsy from just the scent and sight of having flower petals/whole flowers in their freshly brewed cup.
Floral tea can help relax and soothe. Serve with honey and/or fruits.
If you're feeling adventurous, try Blue Butterfly Pea Flower Tea, which consists of dried blue pea flowers and lemongrass. The tea is of an astonishing blue colour. Adding a bit of lemon turns the blue tea to purple!
Health Benefits: Lower blood sugar levels, high antioxidants, reduces joint pain
Types of floral teas: Lavender, Chamomile, Butterfly pea, Rose, Hibiscus, Jasmine, Chrysanthemum, Lemongrass
---
Fruit tea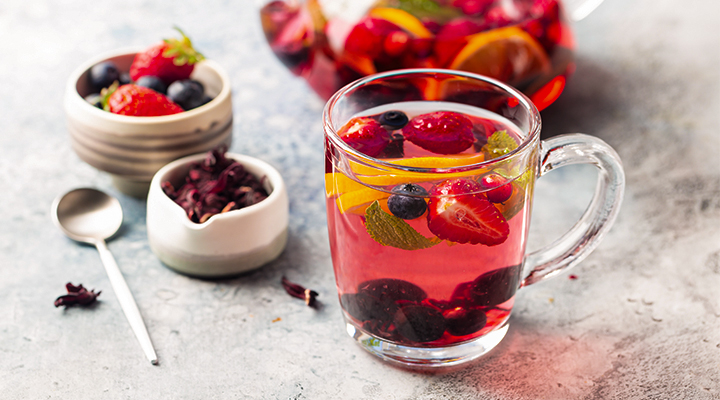 While technically not tea, as it is not made from the tea plant (camellia sinensis), it is made with unprocessed dried fruits. Sometimes these dried fruits are infused with tisane to help add or enhance flavour.
Fruit tea is ideal for those who aren't keen on the earthy or bitter taste of regular tea, and makes for a better substitute for store bought fruit juices and fizzy drinks/soda.Best served with ginger, honey or with real pieces of fruit.
Health Benefits: Besides being caffeine-free, fruit tea on its own does not have much in the way of health benefits, but infused with herbs or adding cinnamon, real pieces of fruit, honey or ginger will provide a much needed health perk.

Types of fruit teas: Apple, Raspberries, Orange peel, Linden Blossom, Blackberries, Elderberries, Strawberries, Peach, Ginger and Lemon
---
We hope this has inspired you to try teas that you may not have heard of, or encourages you to drink more and enjoy it in your favourite mug or cup.