Want to make your own blanket for yourself or for a gift, but don't know how to make it, or need some inspiration when it comes to the design?
A personalised blanket makes a special gift – whether you're treating yourself or making one for friends and family. Our soft and cosy blankets can be personalised however you like – photo, text, cartoon design, patterned background…with unlimited personalisation, the possibilities are endless, and it might be difficult to decide how to make your blanket.
So, we've put together some ideas and inspiration for you, with blanket ideas for everyone on your list.
---
For the princess in you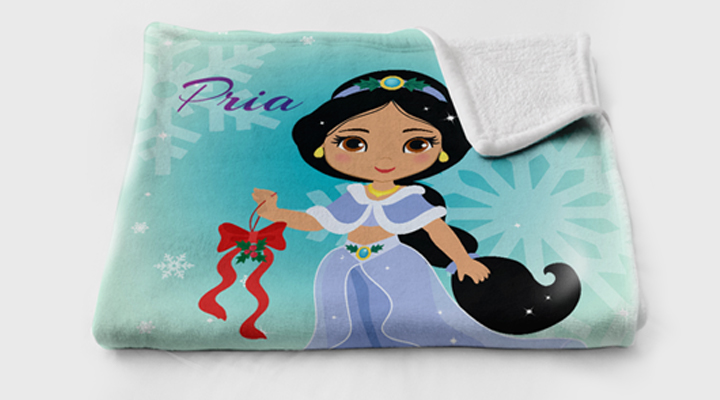 Cosy up and relax like royalty, with a blanket fit for a princess. Perfect for princesses of all ages, you can choose from our range of princess designs to find your favourite princess and personalise the blanket with a name. This fairy-tale princess blanket is a great gift idea for your daughter, niece, sister or granddaughter…give the princess-lover in your life a special and personalised gift they will love.
For pet lovers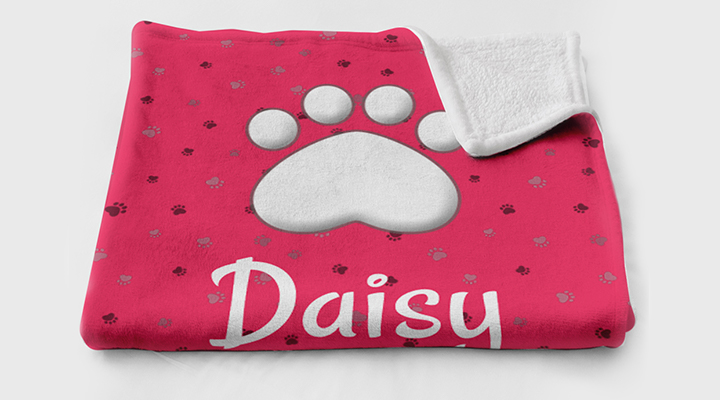 Spoil your pets with a personalised blanket of their own. Whether it's for your furry friend or for a friend or family member who loves their pet, this personalised pet blanket is the perfect gift. Choose a dog or cat themed design and personalise with icons and add a name. Made from soft cosy fleece to keep your furry friends nice and warm.
For the romantics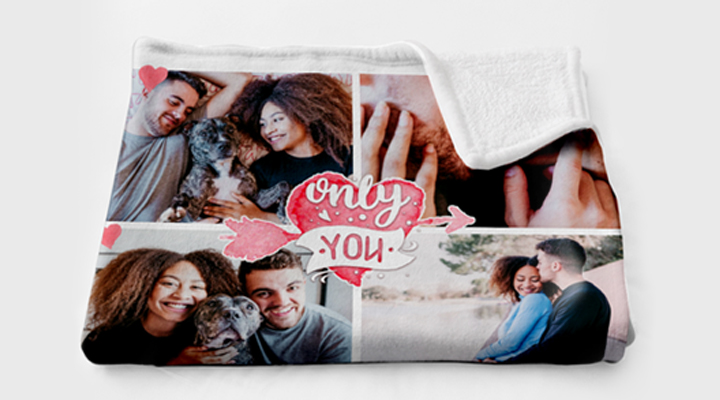 For the romantics, a personalised blanket is the perfect gift for someone you love. Whether it's for your boyfriend, girlfriend, husband or wife, your partner is sure to love and treasure a blanket personalised with all your favourite photos of the two of you together. In a long-distance relationship? Give your loved one something to cuddle when you're not there.
With 100s of templates to choose from, you can add a special message, choose the background colour, and add icons like hearts to show your special one just how much you love them with this cosy photo blanket.
For the wizard in you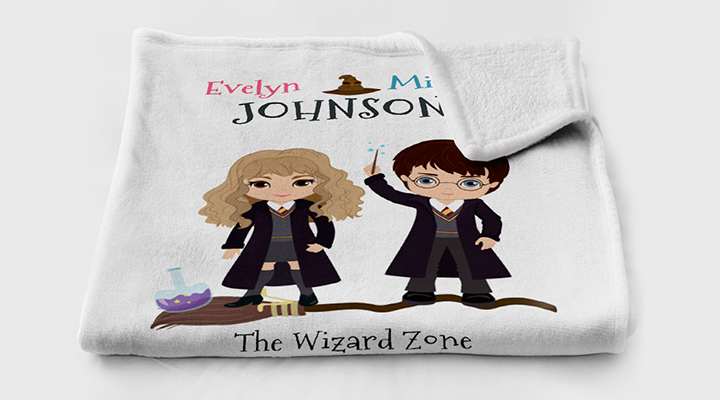 We all know someone that's obsessed with magic, wizards, and witches…so what better present than a personalised wizard blanket? With a range of wizard and witch designs to choose from, you can choose your favourite magical character and personalise your blanket with text, change the background colour and any other elements you want to add.
For your travels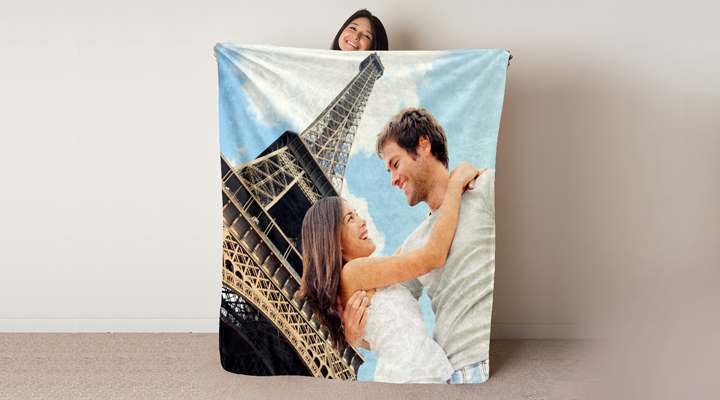 Look back to a special trip you took with a travel memory photo blanket. Upload a picture from your favourite holiday…why not make a blanket for everyone who went on the trip, as a special memory keepsake? If you and your family have not been able to get away this year, this travel memory blanket would make a thoughtful gift.
For meaningful messages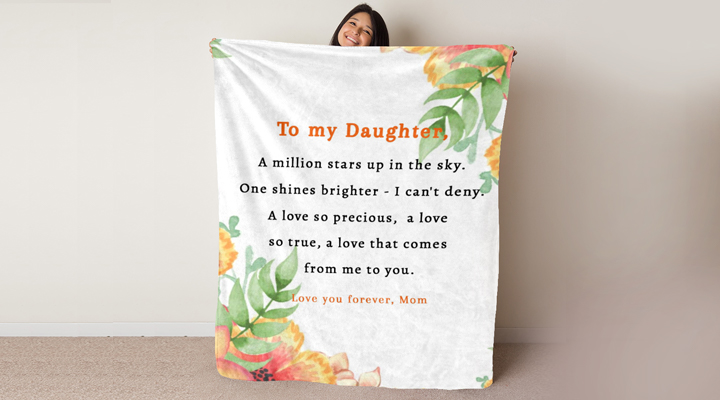 Show a loved one how much they mean to you with a unique personalised blanket. Choose a background and add your personalised text.
Write a special message for your daughter, write a poem for your wife, or send a meaningful message to your mum.
For your loved ones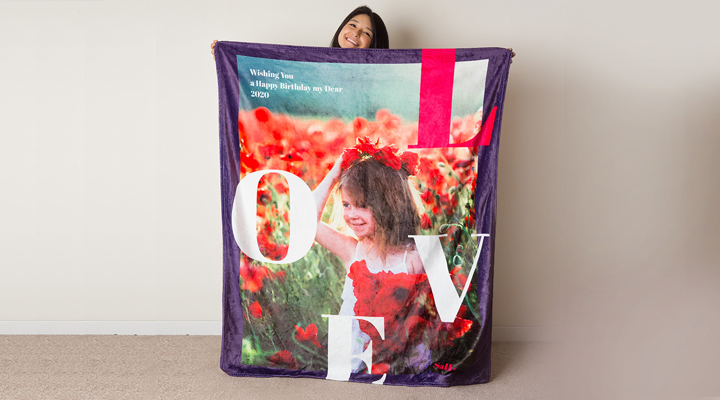 With 100s of customisable designs to choose from, you can pick the perfect template for your gift, like this love blanket. Show your friends and family just how much you love them with a unique personalised blanket, just for them.
---
A personalised blanket is a truly special gift that your loved ones will treasure for years to come. Give them a cosy custom blanket and watch the wow on their face when they open their gift.