We all want to let our mums know how much we appreciate them and to create a Mother's Day message that accurately expresses our love for the most important female figure in our lives.
If you are wondering what to write on a Mother's Day card, you're not alone. Here are some Mother's Day card tips and gift ideas to get the ball rolling.
Express your appreciation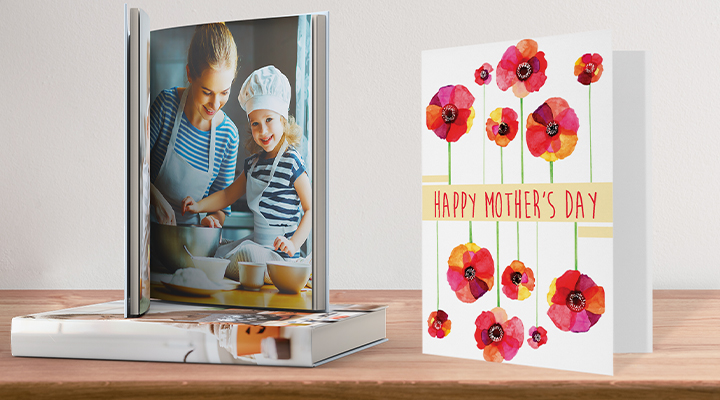 Our mothers are usually the most selfless and giving people we know. Not only do they mother us, but they also tend to mother our friends, significant others, and our own children. At times, we get so used to our mothers being there for us that we fail to acknowledge just how much they do. From being an ear on the other end of the phone for hours on end when we go through hard times to being the biggest supporter in times of triumph, our mums tend to show up more than most people in our lives.
While we should tell them how much we appreciate them all year long, Mother's Day is a great reminder to do so. When writing your Mother's Day card, don't assume that your mum knows that you are thankful, be explicit and thank her for everything she does to make sure that you're healthy, supported, and ready to take on the world each day.
If you want to pair your words of appreciation with a gift, we suggest including a photo book documenting your bond throughout the years. Start with photos of you and your mum from when you were younger and have the book chronicle your relationship. Between your kind words and thoughtful gift, your mum will be singing your praises all year long.
Remind her that you're here for her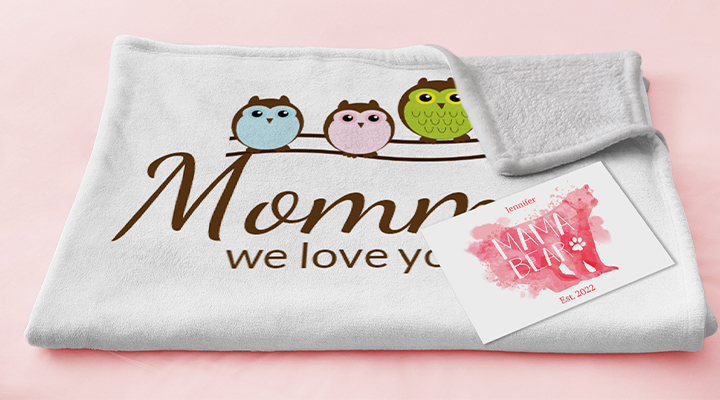 One of the best Mother's Day messages you could give to your mum is to let her know that as much as she's there for you, you are always ready to return the favour. Parents are our everything when we are younger, but life usually gets to a point where they start to need us as much as we need them.
Time doesn't always have to be physical. Sometimes, it can be calling your mum to listen to her stories and to support her through whatever she has going on in the moment. Other times, it can be sending a quick text to remind her that you're thinking of her. Whatever method of time you choose, Mother's Day is a great time to remind our mums that we are here for them and that they are someone who we prioritise and make room for in our busy days.
If you want your mum to know how much you're there for her, a personalised blanket is a great gift. With a blanket filled with your favourite photos, your mum can use your gift to stay warm on cold nights, literally wrapping herself in images that speak to your incredible bond.
Tell her how much she has impacted you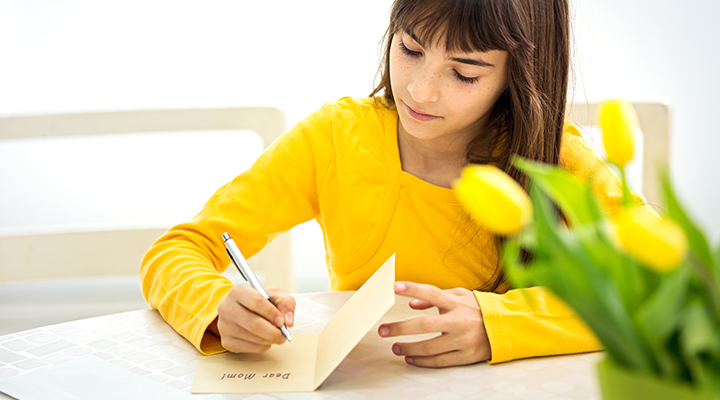 For many of us, our mums were our first cheerleaders and loudest supporters. Our mums often believe in us before we even believed in ourselves. Many doctors credit their careers to their mothers buying them their first chemistry set, while famous athletes often talk about their mothers believing that they were the best before they even knew how much talent they had. No matter what careers we have or what lives we have cut out for ourselves, our mums tend to play leading roles in giving us the confidence and strength to pursue our dreams.
Mother's Day cards offer the perfect opportunity to tell our mothers how much their trust, support, and guidance have impacted our lives. If you are an awesome mum yourself, due to years of watching your own mother perfect the art of parenting, let her know. Tell her how much your own kids are benefiting from the time and devotion she gave to you.
Say it with a gift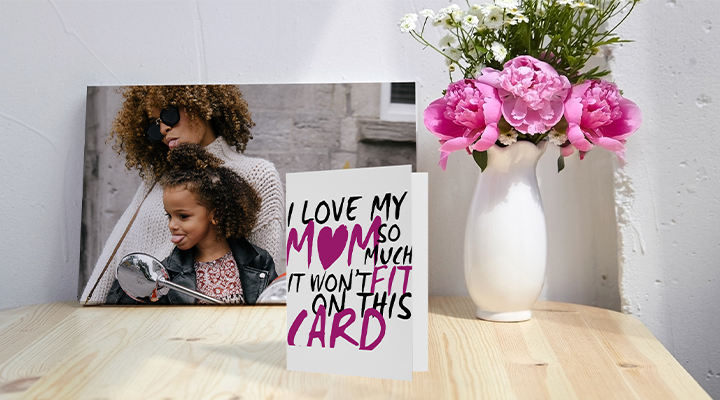 It can be tricky to find a gift that honours your mother's role in your life, but a print of the two of you comes close. Choose a photo of you and your mum that sums up your relationship, and then turn it into a gorgeous canvas print that your mother can display in her home or office all year long. Not only will the print bring style to your mum's space, but it will also bring a smile to her face every time she looks at it.
This Mother's Day, use these Mother's Day card ideas as inspiration and write a heartfelt message of your own. Whatever you come up with, we can guarantee that your mum will appreciate your efforts and that your card will brighten her day and year ahead.