Mother's Day is coming up this year on Sunday 14th March. Finding the perfect Mother's Day gift can be a challenge, especially when for some of us, this may be the second Mother's Day where we've not been able to see our mums.
In these tough times, it's worth putting that extra bit of thought into your Mother's Day gifts to find a special present that'll put a smile on Mum's face.
Don't forget that Mother's Day can include whoever means mum to you. Whoever you want to thank this year, whether it's your mum, wife, step-mum, grandma…they deserve a thoughtful and special gift.
Here's our top picks for the best Mother's Day gift ideas this year.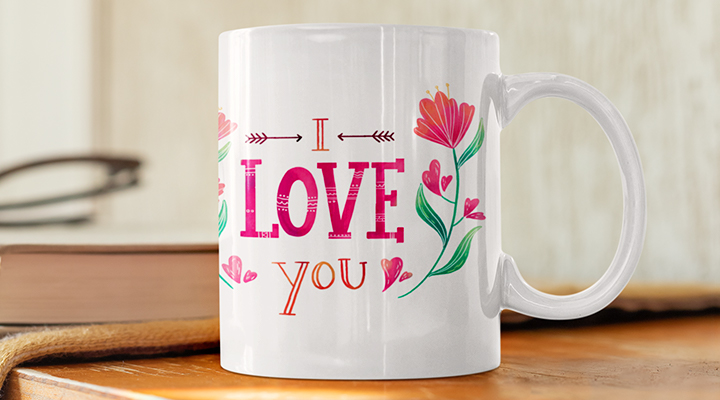 For the mum who loves a good cuppa, there's no better gift than a mug with a thoughtful message. Make mum smile each morning as she starts her day with a tea or coffee in her very own mum mug.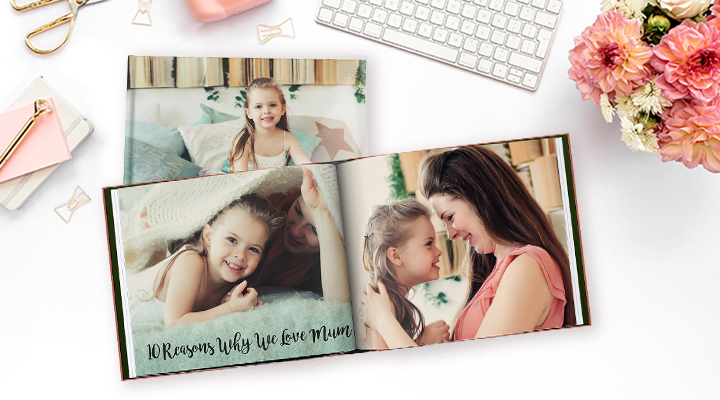 Creating your own photobook is a truly thoughtful Mother's Day gift idea. Whether you want to document the first years of motherhood for your super-mum wife, or whether you want to send pictures of the grandkids to your mum who lives far away, a photobook is the perfect Mother's Day gift to celebrate the person that means mum to you.
With unlimited personalisation, you can get creative. How about a 10 Reasons Why We Love Mum book, with lots of photos to show your mum just how much you love her. This is a great project for kids to work on together.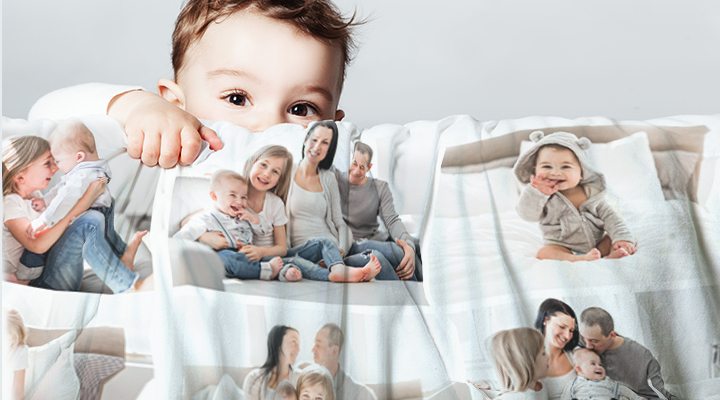 For the mum who's always cold, a cosy personalised blanket is the perfect Mother's Day Gift idea. Upload your photos to create a stunning memory blanket that mum will treasure forever.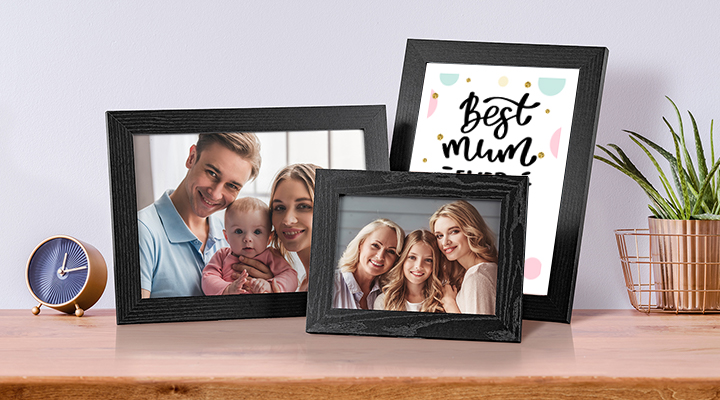 Say thank you to Mum with a beautiful memory keepsake gift. A framed print is a thoughtful, quality gift that mum can keep forever and proudly display in her home. Print a photo of a favourite memory, or choose a special message, poem or quote to give to Mum this Mother's Day.
We hope this Mother's Day gift guide gave you plenty of ideas and inspiration for your Mother's Day gifts. Start shopping today to make sure you get your gifts in time for Sunday 14th March. Now with 40% OFF everything sitewide.