Buying a gift for a new mum can sometimes seem impossible. What can you give that marks how special the occasion is?
Whilst baby clothes and toys are always nice, we prefer to give a gift that mum will love and appreciate forever. Whether it's a gift for your sister, daughter, or friend who has recently had a baby, chances are they're already inundated with baby clothes, teddy bears, and flowers. So, what gift can you give that'll stand out from the crowd?
Check out our top thoughtful gift recommendations for new mums and expecting mums.
Baby Milestone Blanket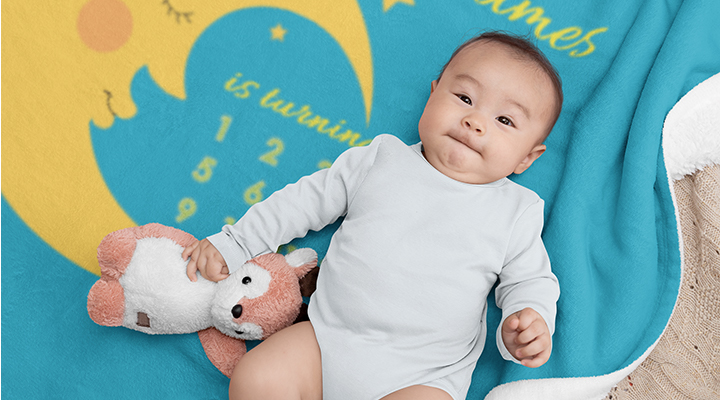 Celebrate the new baby's milestones with a stunning baby milestone blanket. These popular blankets are a unique way of keeping track of a baby's age. Take a photo and mark the months on the blanket to show how old the baby is, giving you a photo each month as a record of how your baby has grown.
This is a unique and thoughtful gift for new mums that your friend or family member is sure to love.
Baby Photobook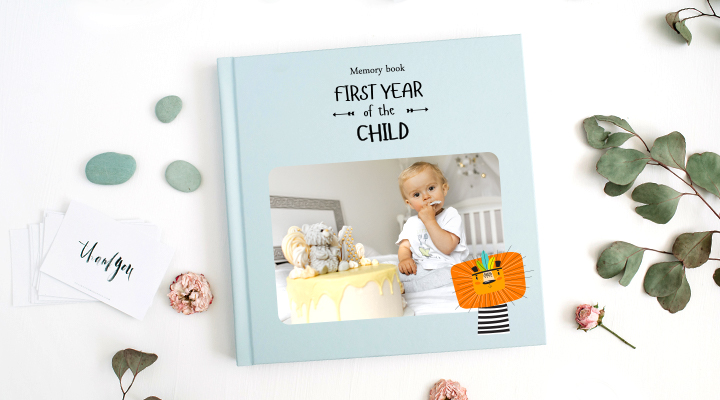 Perhaps your partner or your daughter had a baby recently and you have plenty of photos of all the special moments. These photos capture all the precious memories, so making a photobook full of these moments is one of the most thoughtful gifts you can give to a new mum.
With unlimited personalisation, you can add in your own text and captions to tell the story behind each photo. Make sure that each smile, each first word, and each cuddle is captured to be cherished forever in a stunning quality keepsake album that mum will love.
Personalised Mug for Mum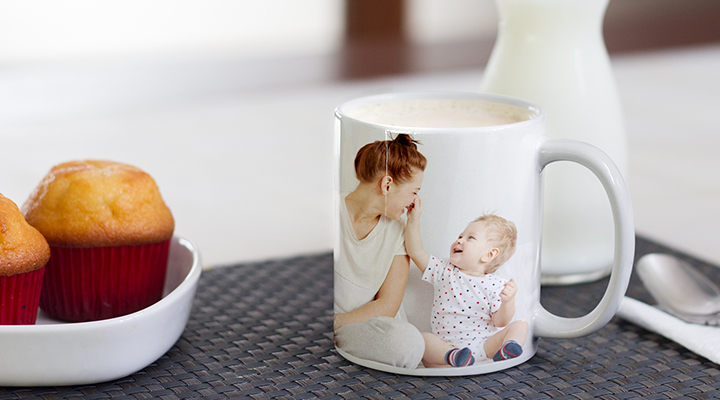 Any new parent knows the secret to get through sleepless nights and busy days: coffee. A personalised mug is a perfect gift for a new mum who has lots of tiring days ahead of her. For a really thoughtful gift, include some quality coffee too – she's going to need it!
Add your personalised design onto your mug gift by uploading photos and adding a sweet message. Your loved one will get an instant mood boost when they get their personalised mug out of the cupboard! The perfect gift for new mums (and dads!).
Shop more gifts for new mums >