The Queen's Platinum Jubilee Celebration is fast approaching, and we'll be enjoying a wonderful 4-day weekend (Thursday 2nd June – Sunday 5th June) to commemorate Her Majesty's 70 years of service.
It's fair to say that we all would be celebrating in one way or another. And it would be wise to take advantage of the warmer weather. Whether you're planning to attend a street party, organise a BBQ, picnic in the park or afternoon tea, going to the pub or you want to attend the public events, here at Printerpix, we have some ideas that we would like to share with you.
---
British Treats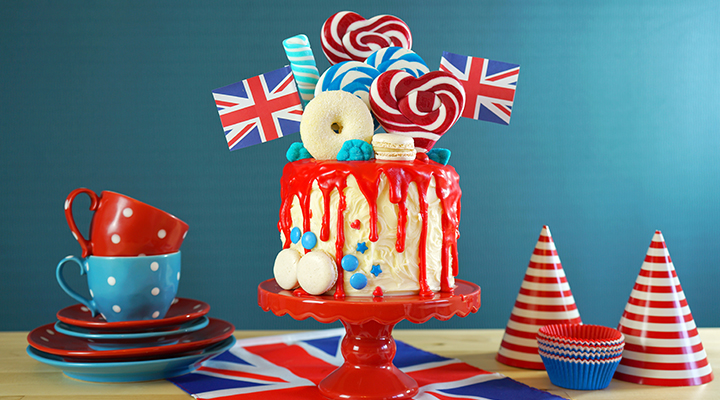 Nothing can be more iconically British than baked goods: Biscuits, fairy cakes, victoria sponge cake, scones, tarts, pasties, pies and puddings. A lovely offering of a baked treat for a party or gift to a loved one you haven't seen in a long time is guaranteed to be appreciated.
To make your baked treat more iconically British, pay mind to its presentation: colours like the union jack, British crown biscuits with sugar metallic edible pearls, decorate cakes with fresh strawberries and cream or edible roses.
Don't forget the finger sandwiches!
---
BBQ Party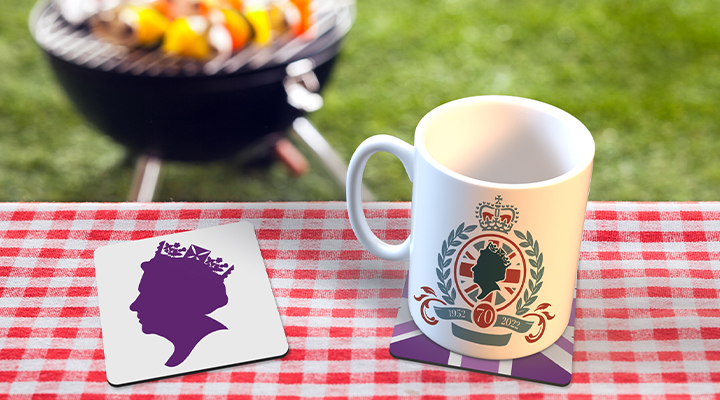 With the warmer weather comes barbeque garden parties.
A great time to get all your family and friends socialising and watching over charcoal grilling glazed drumsticks, skewers, hot dogs and steaks. Break out the Pimm's, make space for salads and toasting marshmallows too.
Prepare a safe play area for kids and organise fun activities like face painting, apple bobbing, jinga, bubble blowing and limboing.
Set the mood with a playlist of great British bands and singers like Queen, David Bowie and The Beatles.

But the presentation of your table setup for your guests is just as important. Impress and get them in the mood for celebrating with a festive British spread.
Having a tablecloth over your table will not only keep your table clean from stains but can help tie together your Platinum Jubilee party theme.
Decorate your table with a matching themed table runner, mugs/cups, place mats, coasters, plates and napkins.
Add some red, white and blue balloons and union jack buntings to complete the look.

If the red, white and blue is too much for your table setup, why not consider the Platinum Jubilee colours of regal deep purple and silver instead. A purple tablecloth, silver and glassware, white candles, and a floral centrepiece makes for a very fancy BBQ affair.
---
Interior Decorating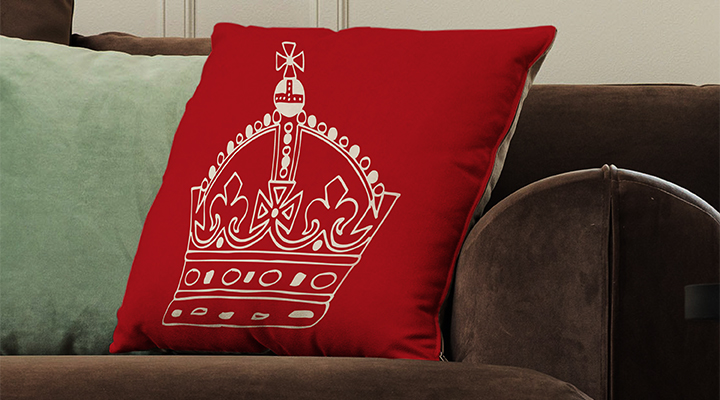 Decorate your living space for the occasion – themed cushion covers, a floral centrepiece or wreath featuring British flowers like daffodils and red roses, hang up union jack buntings and silver balloons.
For an afternoon tea party, consider bringing out the fancy glass and silverware, union jack napkins, coasters and mugs or the teapot, cups and saucers set, and drape deep purple cloth over your couch or coffee table.
---
Taking Photos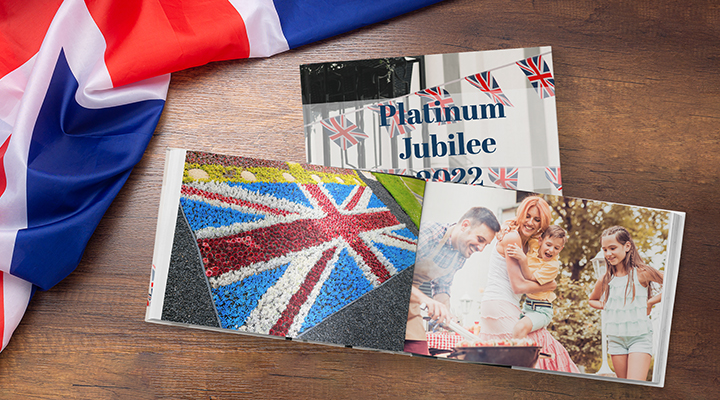 Nowadays, we're all keen photographers, thanks to the convenience of having our mobile phones on us all the time. But don't just keep these photos of the occasion to yourself. Make them physical! Print them out. Ask your friends and family to send over their Platinum Jubilee photos and compile them into a special dedicated Photo Book. Share and treasure these fun memories with them.
---
We hope you make the most of your Platinum Jubilee holiday and participate in the celebration; catch up with old friends and family, get to know your neighbours better, spend time with the kids and eat plenty of delicious food.
Also, checkout our Limited Edition Platinum Jubilee collection! They're only available this week, so hurry and grab them before they're gone!