Spring is a time for new hope and new beginnings. Not only is it good to declutter your living space and for hygienic reasons, but psychological too.
Start the new season off with a fresh head and a positive mindset by sorting out the mess in your life. Refreshing your home space will refresh your mind and spirit. Give yourself a sense of peace and achievement.
⓵ Clear out your wardrobe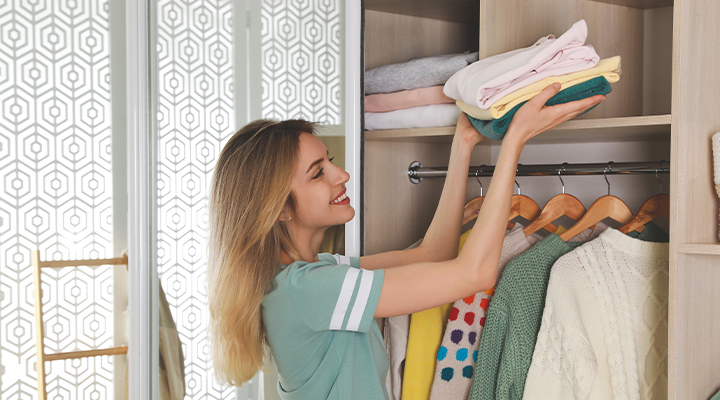 Are you guilty of hoarding clothes? Out of date fashion, clothes that no longer fit or well-loved clothes that are beyond repair?
Clear out your wardrobe with the rule: if you haven't worn it in the last 2 years, it's got to go. Sell what you can or donate to charity shops. For clothes that are too worn-out, don't throw them away, they can be recycled! Check your local recycling centre for details of textile recycling.
⓶ Tackle that challenging chore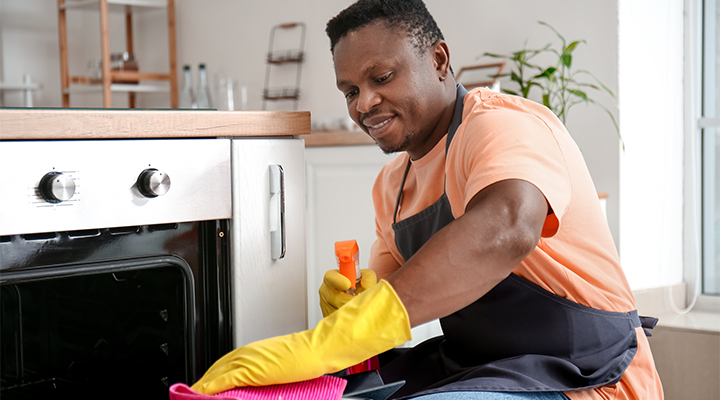 It's time to face that one chore that you always put off, and you'll feel so much better to have completed it. Whether that's cleaning out the fridge, cleaning the oven or vacuuming all the built-up dirt and dust from behind the sofa…Set your mind to it and once it's complete, everything else will feel so much easier.
⓷ Walls need love too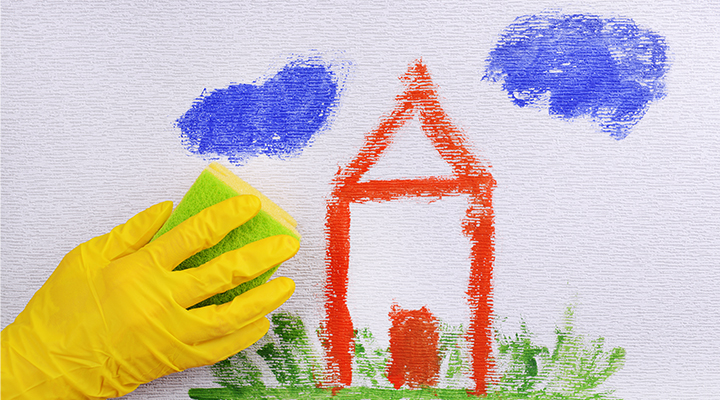 If you've got kids or pets, you'll know that walls never stay clean for long. Sticky fingerprints, crayons and food always seem to make their way up the walls.
Wipe your walls down with soap and water to give them a good clean. For tough stains or peeling, cracked walls, give your walls a fresh coat of paint. It'll make all the difference to making your home feel fresher, brighter and cleaner.
If your bare walls aren't inspiring you, why not put some wall art onto your new refreshed walls? Print your favourite photos onto canvas and display them proudly on your walls. And if your kids are mini graffiti artists who just love to put their mark on your walls, why not take some of their drawings or paintings and print them onto canvas? They'll love seeing their creations on the wall and quickly forget about their ambitions to be the next Banksy.
⓸ Digital de-clutter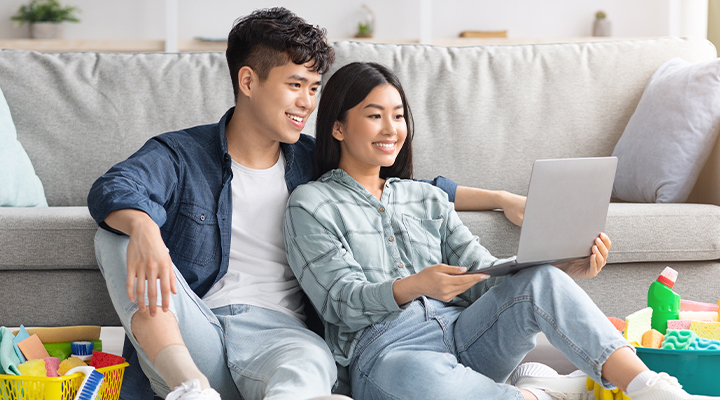 Even when our homes are tidy, it can be hard to relax when everything feels so busy & cluttered online. An increasingly important aspect of our wellbeing is digital wellbeing, and that means that we need to spring clean our digital lives too.
Sort through files and tabs, save important documents and delete unwanted files to make more room for storage.
If you're someone who hoards thousands of photos, take the time to sort through, pick your favourites and delete the rest. Why not print out your photos instead?
⓹ Keep it clean!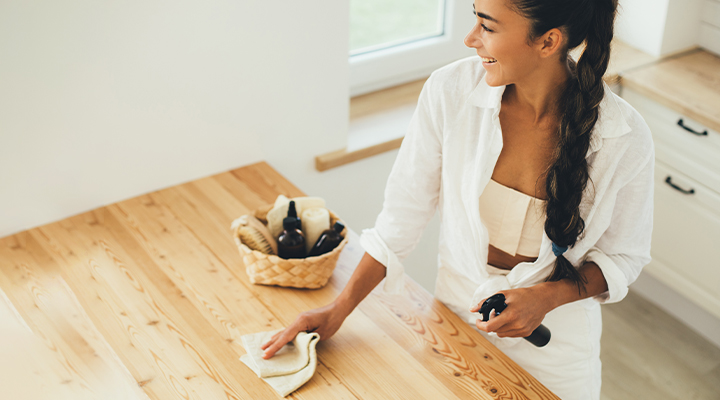 This step is both the easiest and the hardest! Make life easier for yourself in the future by committing to keeping your home clean. The best way to do this is to create a space you love and want to keep clean and tidy. If you struggle with getting the family to help out, make sure everyone does their bit with a chores schedule.
Now that you're ready to start spring cleaning, why not check out our home décor collection for some new wall art or soft furnishings?