An Englishman's home is his castle, as we all know, and a castle needs fantastic wall art. The creative use of wall-art can be one of the best ways to personalise your house and turn it into your castle. The colors we use, the photos we hang, and the compositions we create reflect our personalities and can easily influence our mood.
Creating beautiful wall decoration is not as difficult a task as it first seems. In fact, with Printerpix you can do it without any effort at all. Use our 3 tips for fantastic wall art and never have to worry about dull walls again.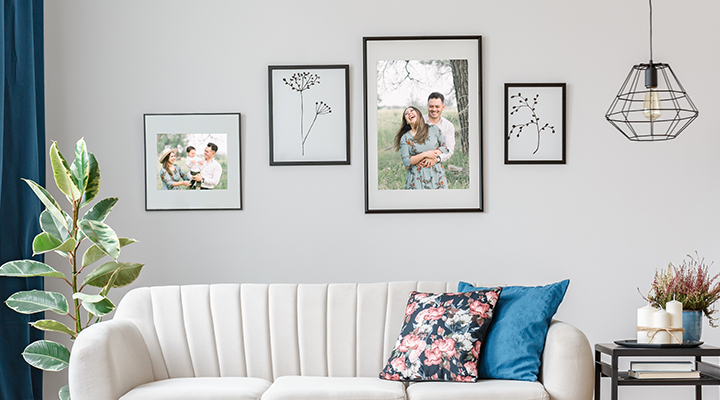 This is the classic option for surrounding yourself with beautiful memories. Create a composition with your family or vacation photos… many of us have photos on our walls from a long time ago. Add more recent photos to update your home with a mix of memories old and new!
The frame can be as elegant as the photo it contains. Choose an oak, white, or black frame … or choose a mixture of colors to make your composition stand out. The choice is yours.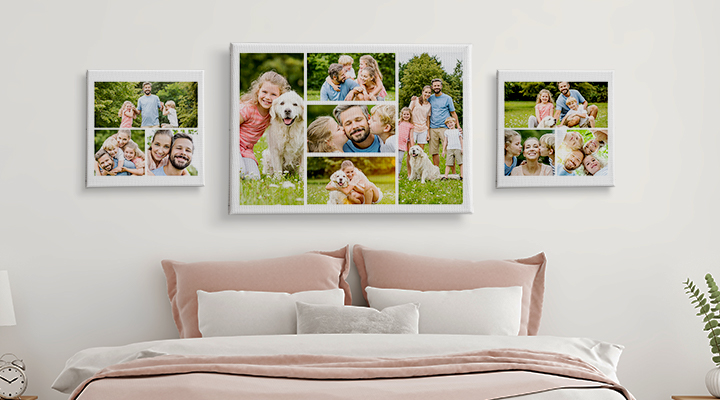 If you want to try something different, a canvas photo is a great option. We print your photo on quality polycotton, supported by a quality wood frame. The result: an artistic quality canvas that stands out on your walls!
Create a composition of canvases to celebrate your most special moments: your wedding, the birth of your children or simply the moments spent with family. You could even create a collage of your photos, we have many styles and layouts. Don't hesitate to be creative.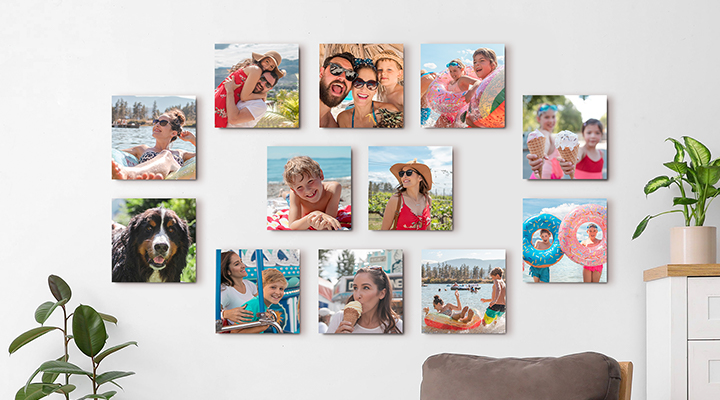 If you have a lot of photos that you want to use (maybe because your walls are bare, or you have moved), photo tiles are a very handy option. These paintings stick to the wall, without nails, and you can remove them to put them on another part of the wall whenever you want!
If you want to create large compositions quickly and without too much commitment, these boards give you the freedom to create and change your compositions without having to take out the toolbox.
We hope you've enjoyed our 3 tips for fantastic wall art.