Have you just gotten engaged and are now starting to look at wedding ideas?
We've all imagined this special day many times but now that it's coming true you probably, like many other people, don't even know where to start.
Before you freak out, read our blog for 8 wedding ideas to stand out.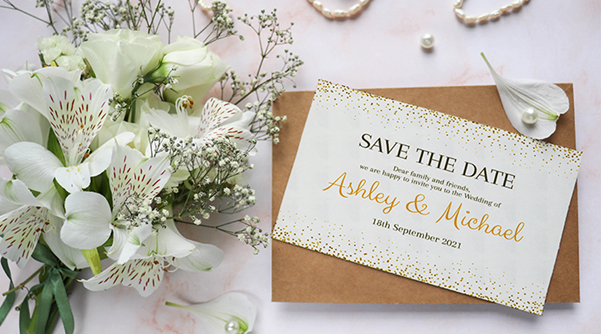 The first step is to set a date.
You can pick as a Wedding Day a date that means something for you both (for a romantic couple, it could be the day you met for the first time) or you can pick a day in your favourite season that you think could work for your guests too. If you're planning on an outside part of your wedding, we recommend picking a summer date!
Once the date is decided, all you have to do is spread the news with a personalised Save The Date card and then, a few months before the big day, send over the Wedding invitations to all your guests. Creating Save the Date and Wedding Invitation cards on the Printerpix site is quick and easy: upload your photo, edit to your heart's content, and then add the text with the details of your big day.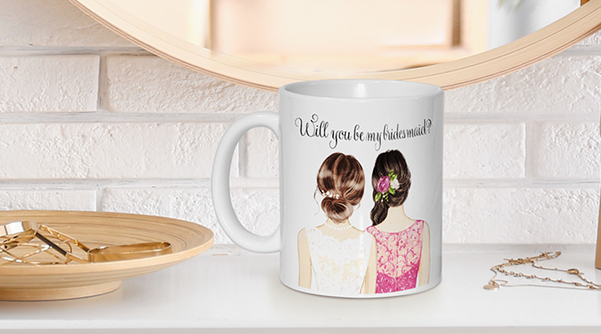 Next up, it's time to ask your besties 'Will you be my bridesmaid?' in the most creative way possible!
Your bridesmaids will support and help you with the wedding plan, and all through the day itself, so it's a good idea to spoil them with a thoughtful gift.
Surprise them with a personalised photo mug that they can treasure as a keepsake of your special day!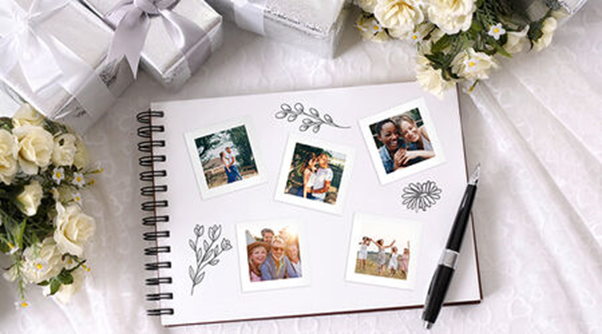 Another way to make your Wedding Day stand out is to make your own Wedding Guest Book.
You can select any of our photobooks and create a Wedding Guest Book uploading your photos and your guest's photos and then add some text and invite them to share their funny memories with you along with their wedding wishes.
If you want to be extra original, you could also decide to leave some blank pages on your Wedding Guest Book and then ask your guest to take a selfie with a Polaroid and leave their Wedding Day snaps into your book along with a personal note.
Every time you will look at this book, you will relive all the happy moments of your Wedding.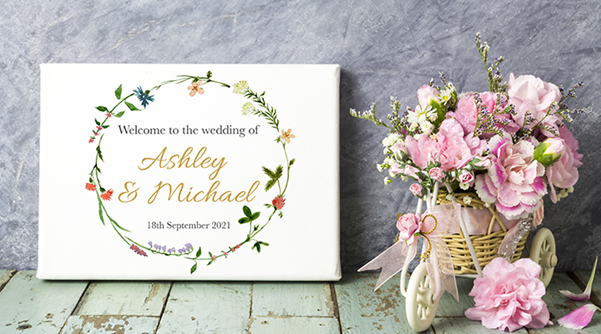 First impression matters, right?
So, if you want to wow your Wedding guests, you will need to leave your mark also at the Wedding Venue.
Make your wedding stand out with a personalised and stylish Wedding Welcome Sign: you can create it simply by uploading your design and text on a canvas. Then you can keep it for the years to come as a memory of the day you got hitched.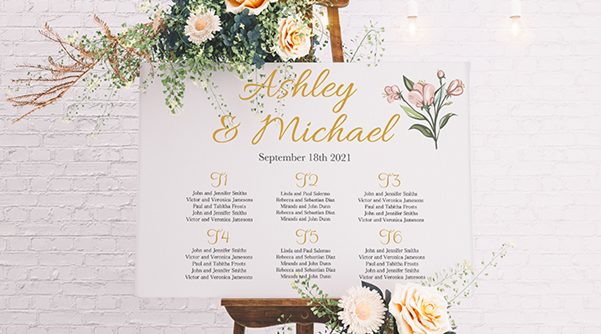 You can give your personal and unique touch to the Wedding Table Plan as well.
All your guests will stop at your Wedding Table Plan, so you will need to make it easy to read.
We suggest you design your table plan with all table numbers and guest seats and then create a beautiful Framed Wedding Table Plan by uploading it into a framed print.
In this way, your Wedding Table Plan will come with a beautiful frame that will also make easier to display it.
Guest Gifts
Your family and friends play a very important role on your Wedding Day, they will celebrate your special day with you, so they really deserve special attention and a thoughtful Wedding gift.
Gifts are a nice way to show your gratitude to your guests, are excellent wedding ideas to stand out that little bit more, and you can make them very personal thanks to our creation tool.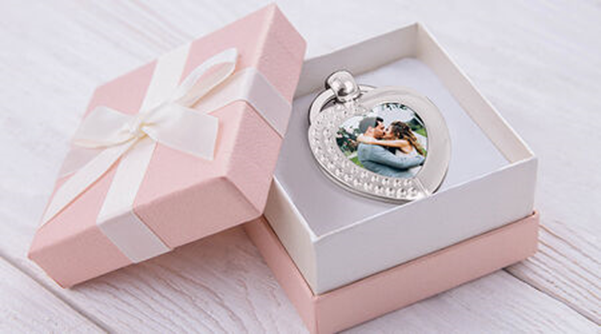 You can make a beautiful, personalised keyring with your initials and your wedding date on it, or you can also decide to print some love quotes on it.
We have a wide range of different keyring shapes on our site, from round to rectangle… the choice is yours!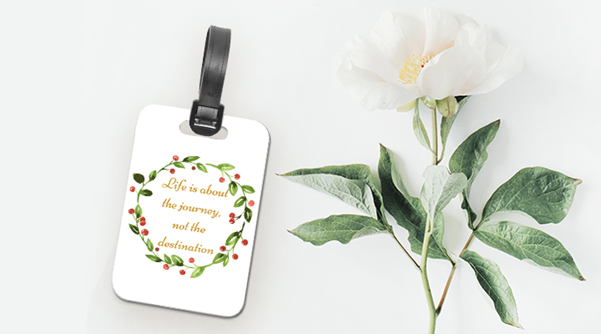 Do you and your fiancé love travel? Gifts need to represent your personality and interests, so why don't be very original and create personalised luggage tags with dreamer travel destinations on it?
You can upload photos from your travels and share your passion with your guest or you could also share your vision and love for travel with inspirational quotes. Did we inspire you? Go and make your luggage tag here.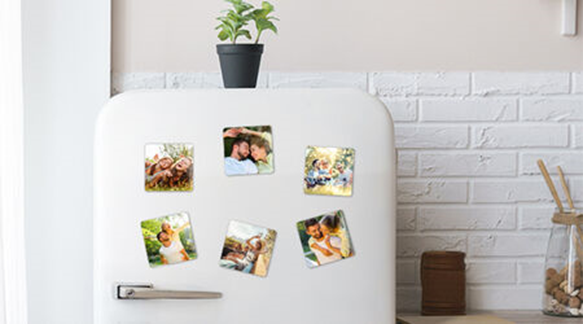 Do you have plenty of time to plan your wedding and do you really want to make some special and unique wedding gifts?
In this case, we can suggest some personalised fridge magnets! All you have to do is to pick your best photos with your family and friends and make a unique fridge magnet with a different photo and caption on it for each of your guests.
It's true, this will require an extra effort from you, but can you think of the surprise on their faces when they will see it?
We hope you enjoyed our 8 wedding ideas to stand out from the crowd and that we gave you plenty of inspiration to work with. For more suggestions, you can have a look at our Wedding Shop.