Heads up – a few days ago we put out an article just like this, but to help him buy for you. He's gonna absolutely smash it this year, so you'd best do the same.
---
Book in some time to reminisce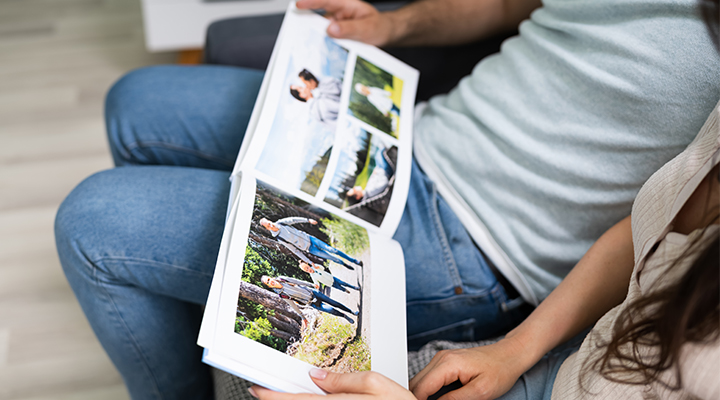 This article is titled 'Christmas gifts for him'. So let's start with what you want shall we. Force him to remember your moments and milestones with a photobook filled with your favourite snaps. Added bonus: you'll be choosing all the pics so he can't ruin this like he does his social media posts.
---
Aren't you an adorabauble couple?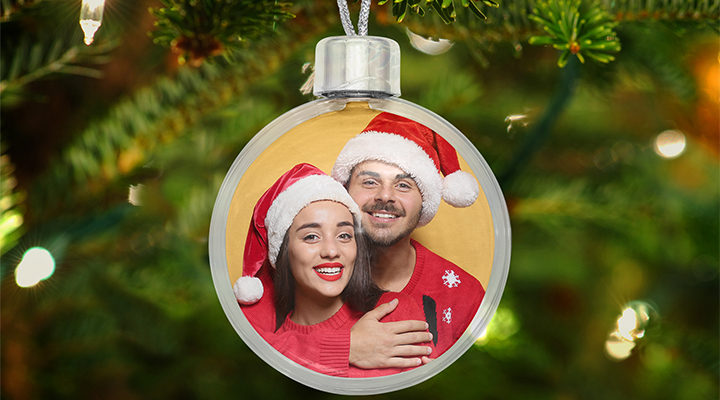 Oh look, another chance to subtly give yourself a gift. He literally has to pretend he's happy about you creating personalised Christmas tree decorations with your beautiful faces all over them. He knows that he'll get a kick in the baubles otherwise.
---
Men. Macho. Metal.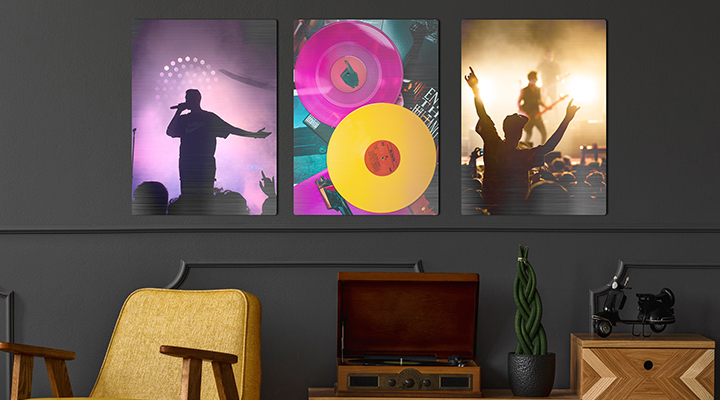 Okay, this one's actually mostly for him. Men like metal. We all know it. It's hard-wired. But the modern metrosexual man also likes to decorate his homespace with his fave things. Et voila: metal prints. Chromatic, sleek, cool, and very, very masculine.
---
Canv-us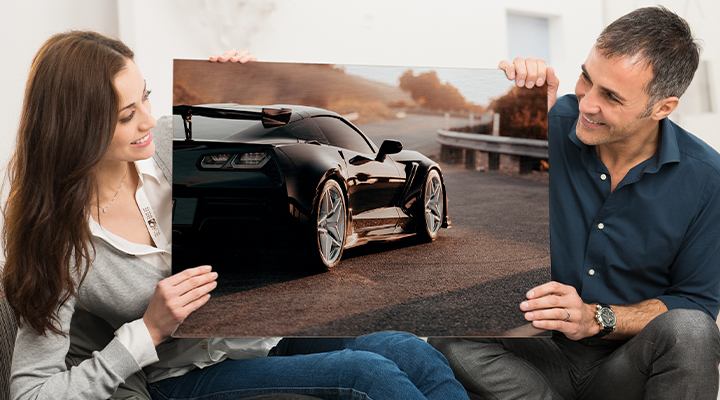 And boom we're back to you. He can keep his metal prints in the man cave – the living room is all yours. COUPLE'S CANVAS PRINT ALERT. Oh my gosh imagine looking at your fave holiday pics every day. Cute. Choose the one he posted all over his socials because he looked #sexy, to keep your gift-giving facade up.
---
Bag it up. (No diggity)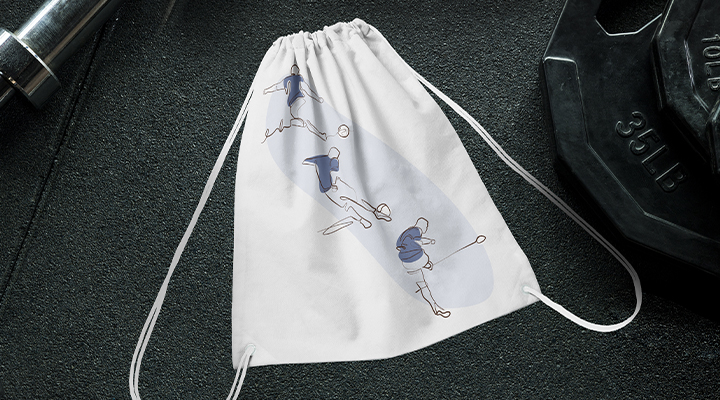 Whether your hunk is already Mr 5-days-a-week, or he asks "who's Jim?" when you tell him you're off to work out, a drawstring gym bag is an apt gift. Either brighten his sessions with a bag personalised with his favourite things, or give him the kick up the bum to stick to that New Years' resolution. Worst comes to worst, he can keep his snacks in it.
---
---
You are his missing piece xo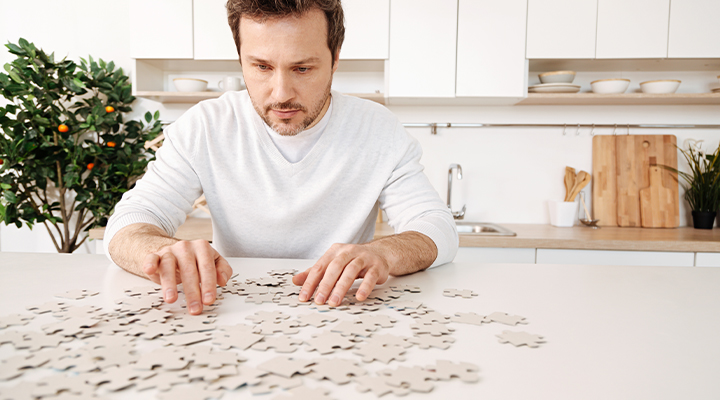 So, you've bagged yourself an intellectual. Crosswords and sudoku and all that. In that case, our personalised puzzles – cardboard or wooden – are the perfect festive brain-teasing gift. Add a cute photo of you, or a snap of his latest life achievement or favourite spot, and it's job done.
---
You're a right pair of mugs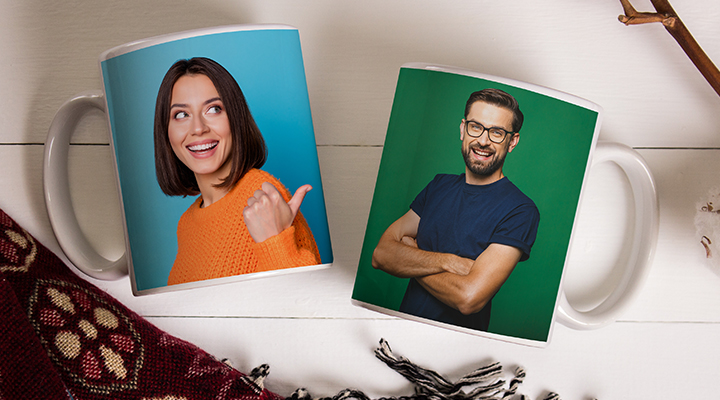 Turn your everyday routine into a chance to get loved up and reminisce about your most treasured times together. A his and hers pair of photo mugs make every tea break an excuse to get all soft and mushy. Clever trick: make him take it to the office to ward off any potential work-wives.
---
Your perfect, handsome, gorgeous boy. And the boyfriend.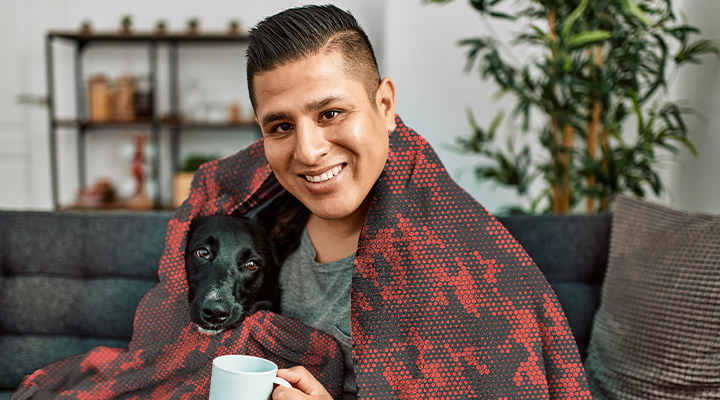 He didn't want the dog. You got the dog anyway. He loves the dog. Now it's his dog. Help them snuggle even more cutely than they already do, with a personalised blanket with the both of them on it. Your heart and eyes will thank you.
---
Well, there you have it. Your comprehensive Christmas gifting guide for him. We hope he enjoys them as much as you do.