These days, we all have a ridiculous number of photos. Whether it's a deluge of old polaroids hidden in a box in the attic, or the pages upon pages of digital photos we keep scattered across multiple social media accounts. But what to do with all these photo prints? Well, that's where we come in. As well as offering a wide number of different photo gifts, we also produce these helpful blogs to inspire you to new feats of creativity involving those wonderful snapshots of the past which mean so much to us – our individual treasure troves of photos.
For this article, we will be writing exclusively about the best way to use physical photo prints in creative and interesting ways, so make sure to print out those photos that you want to use!
Create A Photo Map!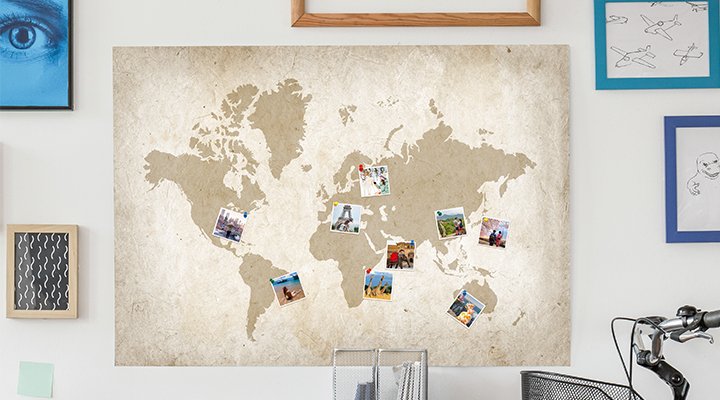 A photo map is one of the best ways to both create a beautiful piece of wall art that has personal meaning to you and also show off your best photos of your journeys. Get a map (and it can be to whatever scale you'd like) and start pinning photos of your various adventures to it right at the location where it happened. The great thing about this idea is that it isn't just limited to those who take adventurous and exotic holidays regularly. During your student days, you can pin a map of your city to the wall and make sure to add photos of your various trips and events matching with where they are held. Pretty soon your map will shrine to all the fun and joy you've experienced over the years, and it could remind you of where you were yet to visit!
Highlight The Changes In Your Life.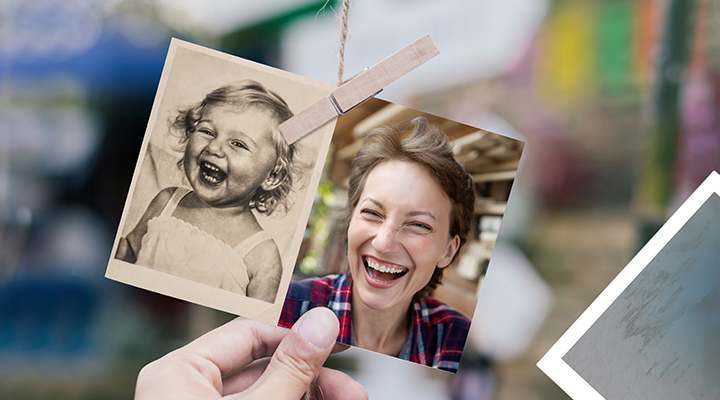 Whilst this may be a surprise to your 18-year-old self, nothing really stays the same as we age. On top of the physical changes, our minds and psyches reshape themselves based on our environments and experiences which, in turn, helps change us physically. One of our favourite projects which we undertook to highlight this change involved photo prints. You can take two selfies that you had taken a decade apart and spliced them together to see how you changed over the years. Create a new picture to put up in your home by cutting up two halves of two selfies and combining them into something new! If you haven't taken a selfie in a while, then remind yourself of the basics here.
DIY Captions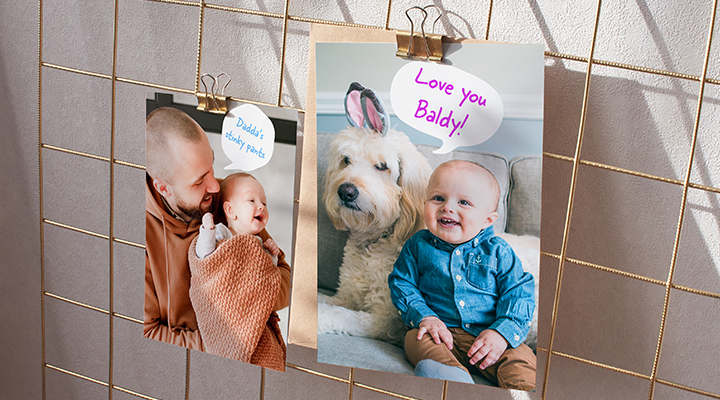 This one is best done with a bunch of friends or with kids, as it can generate quite a few laughs if done well! Grab a few of your favourite photo prints, preferably slice-of-life photos with more than one person in them, and cut out some speech balloons from a large piece of blank paper. Then, take turns writing out captions or speech bubbles to turn those photos into pieces of comedic genius! You'll be rolling on the floor, laughing your backside off before too long with the hilarious ideas you and your friends/family come up with.
Homemade frames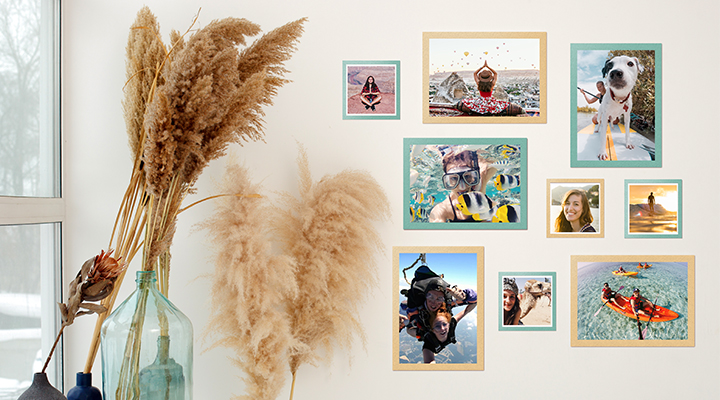 You can also create homemade photo frames and display them around the house to add a little rustic je ne sais quoi to your home. Not only does this give you the opportunity to display your photos and life, but you also get to engage your creative mind in figuring out exactly how you'll make those frames. The classic is the use of coloured tape to recreate the effect of a frame as you stick the photo to a wall, but there are loads of other options. From the creative use of clothes pegs and string to combining metal wire and paperweights, there are hundreds of ways of using your everyday household objects to create a unique and special way to frame or display those photos that mean so much to you.
Make a Photobook.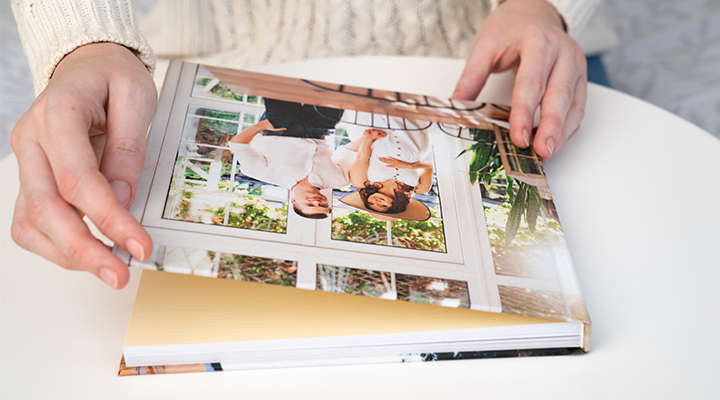 Now considering you know who we are, you really should have seen this coming. But, if you didn't, then let me walk you through why this is such a great option. We offer a great selection of customisable photo books, it is a no-brainer that we believe combining your photos in one place for you to be able to browse through at your leisure is an experience worth doing that creates an object worth having. While creating a photobook you will through your photos and you will relive all memories associated with them. The best thing is that you will create a living document – something which you will take with you from home to home.
We hope you've enjoyed our ideas for what to do with photo prints. As always, if you use any of these tips, or have any of your own, don't forget to share your creations with us across our social media accounts!