For any and all occasions, choose the book that's right for you.
Choose your Photo Book
Photo books connect us to the people, places, and memories that make us….us. No matter how digital our world gets, nothing can replace the feeling of sitting with friends and family and turning the pages of a treasured photo album book.
With Printerpix, you can create personalised photo books to honour and preserve life's biggest, happiest, funniest, and most beautiful moments. Photo albums may be as old as photos themselves, but our photo books are anything but dated. Printed on the highest quality paper, our albums ensure that your memories will be clear, sharp, and preserved for generations to come. From leather-bound albums that offer a classic feel to cloth albums with a rustic charm, our easy-to-use templates provide you with a personalised photo book that will be a family treasure for years to come.
In the past, photo albums almost always included a few missing prints, some yellowed images, and at least one page that had seen better days. While these characteristics were charming, they often led to more lost photos than we would have liked.
Fortunately, our online photo albums put an end to lost images and faded pages. With easy-to-use online templates, you can create photo books that look and feel exactly how you want them to. Whether you're taking photos from your computer or your social media feed, the result will be a stunning album filled with your favourite images and memories.
Since the invention of the camera, photos have provided us with a unique and firm connection to the things that matter most to us. Whether it's an embarrassing hen night photo or a heartwarming holiday snapshot, photos connect us in ways that nothing else can. With our photo books, you can properly celebrate life's greatest, most meaningful moments.
Frequently asked questions
What is the easiest and best site to make photo books?
- Printerpix makes creating a photobook easy and efficient! Not only is our step-by-step process easy to use for all levels of technical proficiency, but our products are amazing quality, too.
How do I make a photo book from photos?
- Easily – upload your images from social media, directly from your device, or drag and drop. No matter how tech savvy you are, our design tool will guide you through the process until completion.
Does Printerpix have good photobook quality?
- Absolutely, choose from our leather, hardback, softback, spiral bound and even pocket sized photobooks, knowing that your item will be of the highest quality, guaranteed.
Photobook types
Hardcover
A hardcover photo book adds that little extra special touch. You can design a beautiful and personal spine, give each photo book the perfect title, indulge in colour codes and start your own collection.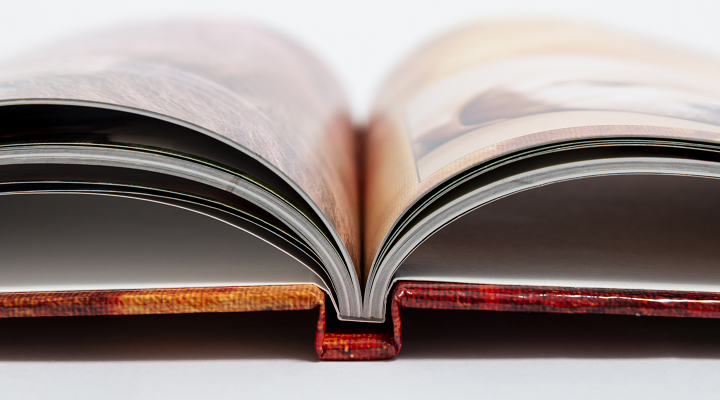 Leather
Our leather photo albums have a premium quality look that anyone would appreciate. They're an age-old tradition that our parents and grandparents did to celebrate the special moments in life.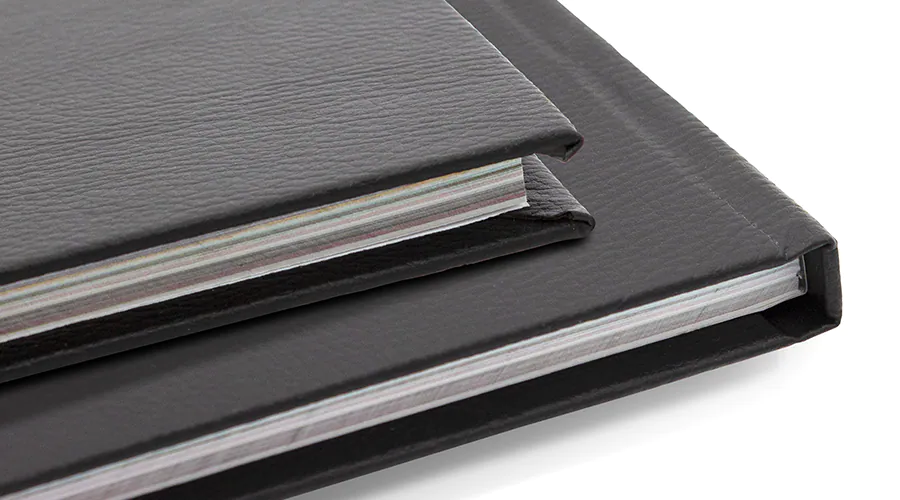 Layflat
With pages that lay flat, so nothing gets lost in the crease. Perfect as a souvenir of your latest holiday – show off those panoramic landscape shots, as the lay flat binding means your photos flow seamlessly from one page to the next.
More than a photo album
Create an eye-catching portfolio to attract potential clients, or produce professional-looking collections of your artwork and other creative projects.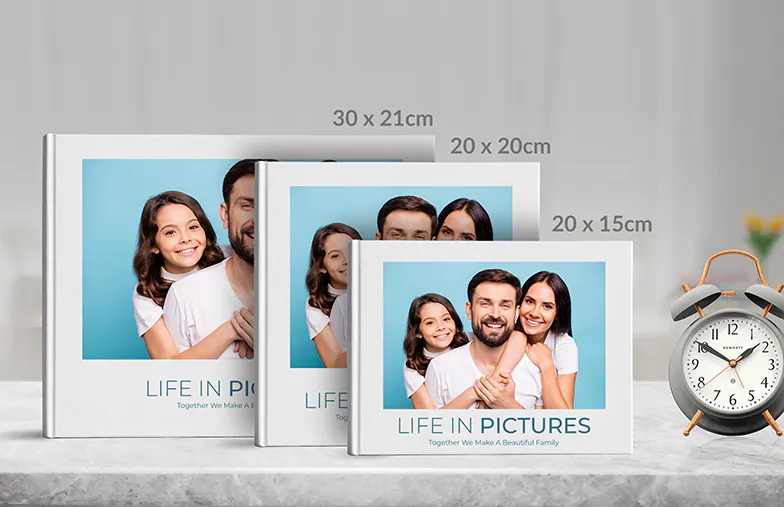 For the special moments
Curate collections of treasured photos to create family heirlooms and meaningful keepsakes.